ÜBER DIE VERANSTALTUNG
DIE PARCEL+POST EXPO IST DIE FÜHRENDE GLOBALE VERANSTALTUNG FÜR PAKETZUSTELLUNG, E-COMMERCE-LOGISTIK UND DIE POSTBRANCHE WELTWEIT.
Nach dem großen Erfolg der Messe 2021 in Wien wird die Parcel+Post Expo 2022 sicherlich eine unserer bisher besten Veranstaltungen – mit einer Kombination aus internationaler Ausstellung der neuesten und innovativsten Technologien und einer Live-Konferenz mit Analysen und Stellungnahmen von Branchenexperten. Außerdem gibt es natürlich eine Vielzahl exklusiver Chancen zum Netzwerken!
KLICKEN SIE HIER, UM DAS GESAMTE PROGRAMM ZU SEHEN
Seien Sie persönlich mit dabei, wenn wir uns vernetzen, Ideen austauschen, Innovationen entdecken und uns auf eine bessere, effizientere und nachhaltige Zukunft vorbereiten. Klicken Sie hier, um sich zu registrieren.
Zum ersten Mal seit 2019 bringt die UPU ihr World Leaders Forum wieder ins persönliche Format zurück.
KONFERENZ
DIE PARCEL+POST EXPO PRÄSENTIERT DIE BRANCHENWEIT FÜHRENDE KONFERENZ ZU STRATEGIE, BUSINESS UND INNOVATION
---
Die Konferenz der Parcel+Post Expo 2022 bietet eine einzigartige Kombination aus Konferenzsitzungen, Workshops und Podiumsdiskussionen in persönlicher und virtueller Form. Die Covid-19-Pandemie hat – zumindest vorläufig – unser Leben, Arbeiten und Einkaufen verändert. Die beispiellos hohe Nachfrage nach E-Commerce stellt für Paket- und Postunternehmen neue Chancen, aber auch neue Herausforderungen dar. Auf der Konferenz 2022 geht es darum, wie sich die Paket- und Postbranche bestmöglich aufstellen kann, um diese Herausforderungen zu meistern und welche Ideen, technologischen Innovationen und Strategien für den Sieg auf der letzten Meile erforderlich sind.
Ausweise
Drei-Tages-Ausweis
Zwei-Tages-Ausweis
Ein-Tages-Ausweis
Volle Gebühr
1.495 EUR + MwSt.
1.085 EUR + MwSt.
645 EUR + MwSt.
Frühbucherrabatte
1.346 EUR + MwSt.
977 EUR + MwSt.
581 EUR + MwSt.
KLICKEN SIE HIER, UM DAS GESAMTE PROGRAMM ZU SEHEN BUCHEN SIE JETZT
Parcel and Postal Technology International Awards 2022
DIENSTAG, 18. OKTOBER 2022
Auch in ihrem 14. Jahr werden mit den Parcel and Postal Technology International Awards die neuesten Erfolge und Entwicklungen im Postsektor gewürdigt und belohnt. Die Auszeichnungen decken verschiedene Bereiche der Branche ab:
Dienstleister des Jahres
Lieferant des Jahres
Geschäftliche Diversifizierung des Jahres
Last-Mile-Zustellungsinnovation des Jahres
Transportinnovation des Jahres
Umweltschutzerfolg des Jahres
Sortier- und Fulfillment-Technologie des Jahres
Verpackungsinnovation des Jahres
Die Gewinner werden auf der Parcel+Post Expo 2022 bekannt gegeben.
PRODUKTBEREICHE
DIES IST DIE FÜHRENDE MESSE FÜR ZUKUNFTSTECHNOLOGIEN, LÖSUNGEN UND DIENSTLEISTUNGEN FÜR DIE BEREICHE PAKETZUSTELLUNG, E-COMMERCE-LOGISTIK UND POST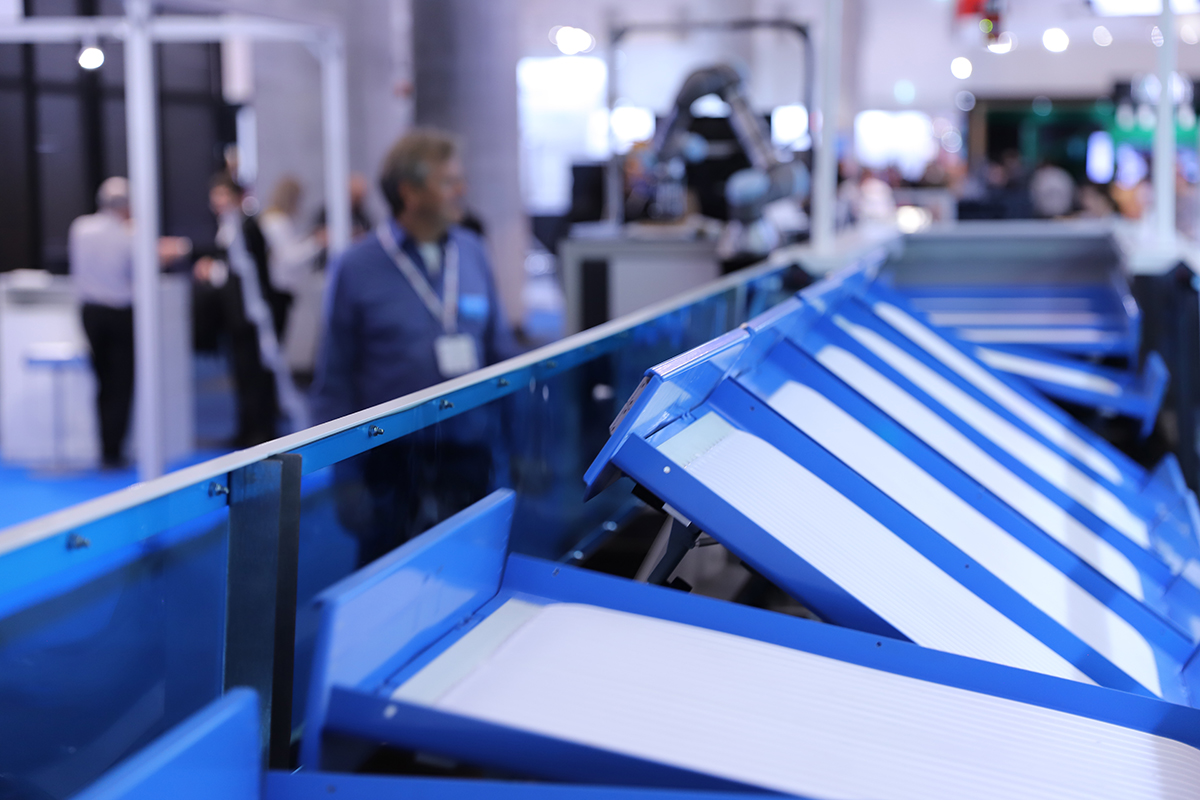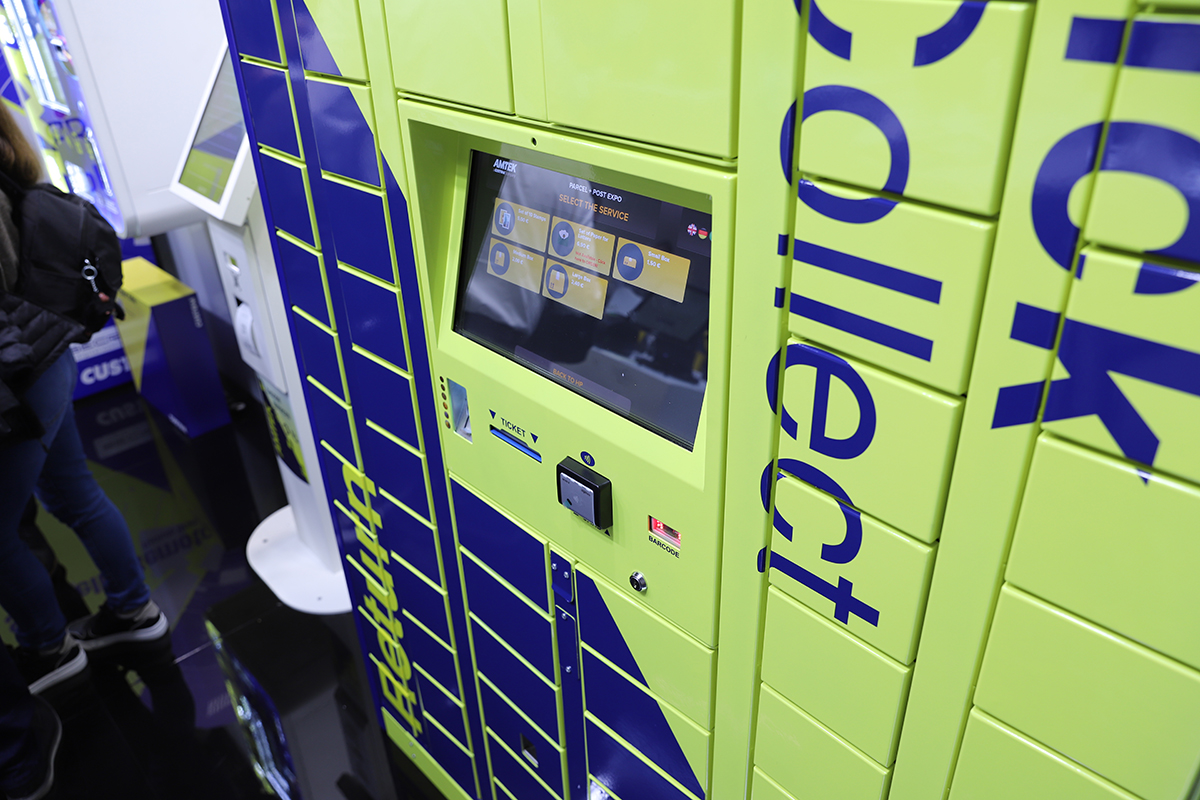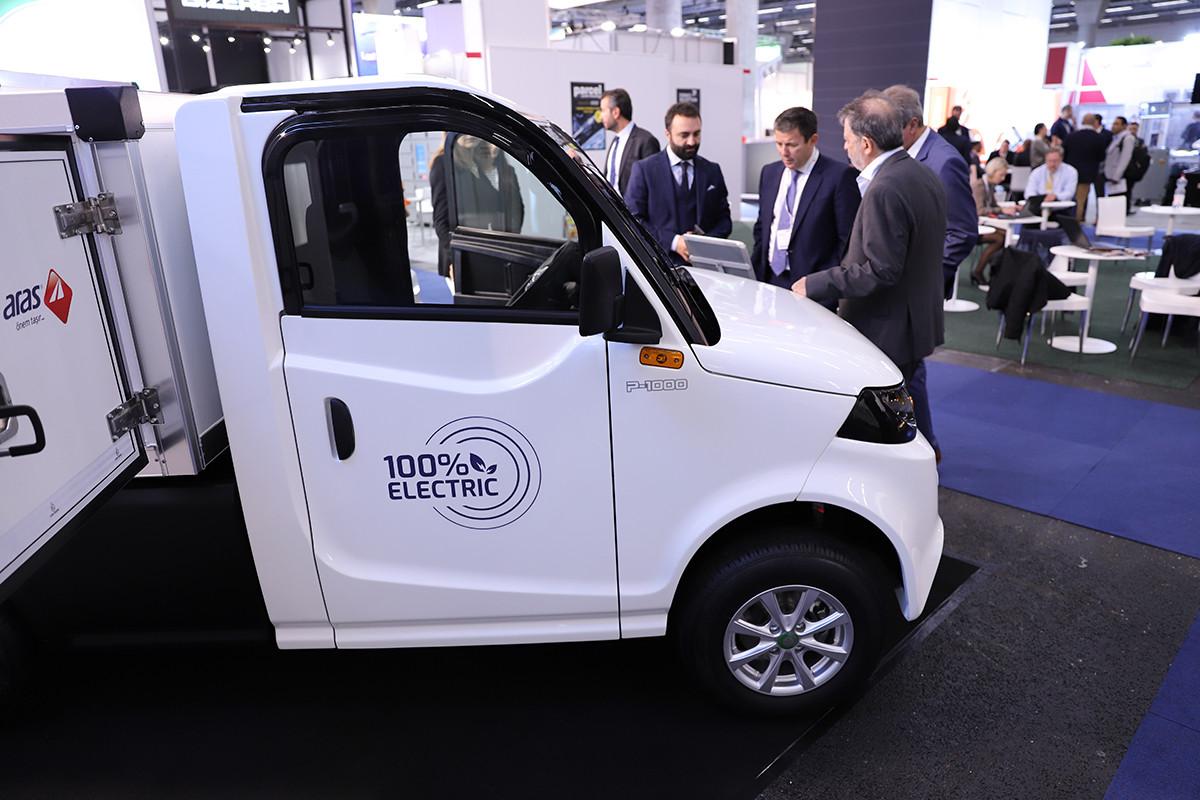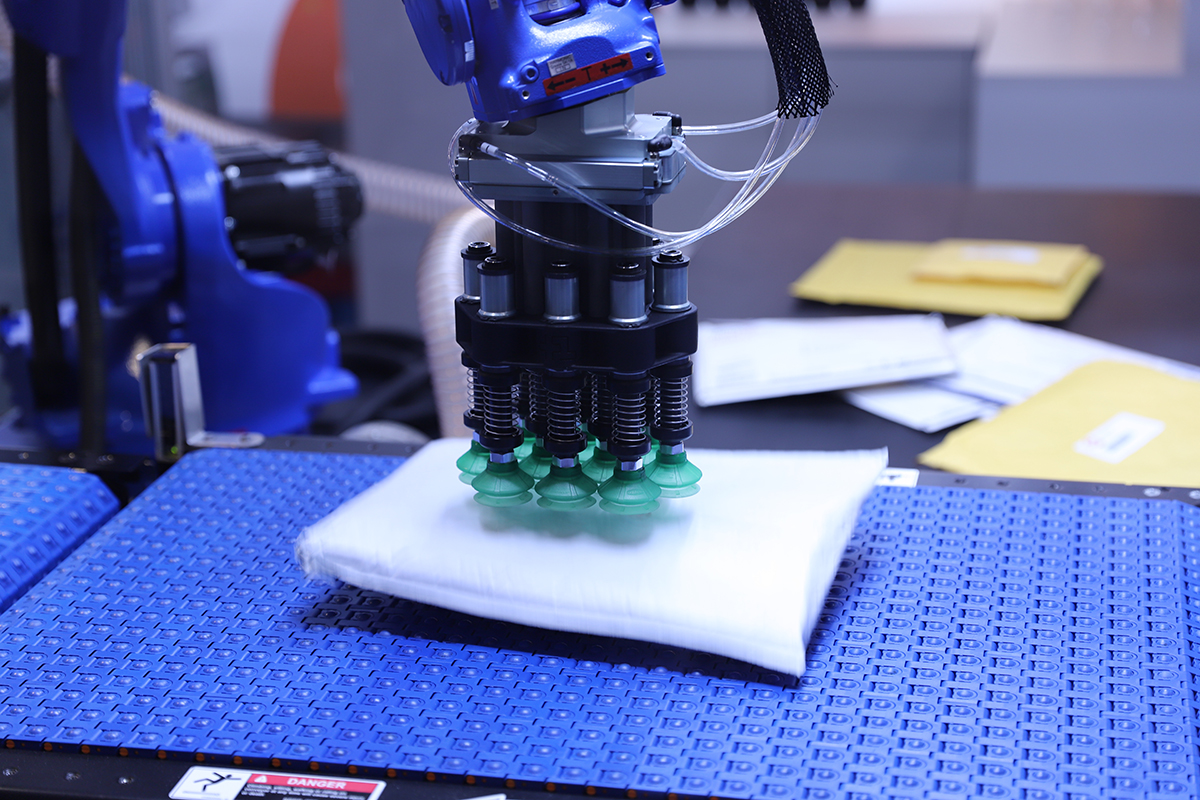 Paketzustellung per Drohne
Autonome Lieferfahrzeuge und Roboter
Intelligente Logistiksysteme
Robotik und KI
Prädiktive Technologien
Bahnbrechende Technologien
Fulfillment-Innovationen
Emissionsfreie Flotten
Das Internet der Dinge (IoT)
Big-Data-Lösungen
Kühlkettenlösungen
Verpackungstechnologien und -lösungen
Kommissionierung und Fulfillment
Automatisierung
Paketsortierungs- und -handlingtechnologie
Wiegen und Dimensionieren
Transportwesen, Luftfracht, Straßentransport
Last-Mile-Zustelllösungen
Logistikmanagement, Optimierung, Routenplanung
Flottenmanagement
Grenzübergreifende E-Commerce-Lösungen
Zolllösungen, Paketversicherung
PUDO und Paketschließfächer
Sicherheitslösungen und -produkte
Beratung und Managementstrategie
Lösungen für den Postschalter
Lösungen für Zustellnachweise
Bankgeschäfte und Nachnahme
Automatisierung von Postwurfsendungen
Lade- und Entladehilfsmittel
Kioske
Sendungsverfolgung
...und vieles mehr!
ERSTE REDNER ANGEKÜNDIGT
Lesen Sie hier alle Updates
Öffnungszeiten
Opening times
Tuesday, October 18
09:00hrs – 18:00hrs
Wednesday, October 19
09:00hrs – 17:00hrs
Thursday, October 20
09:00hrs – 15:00hrs
GALERIE
In der Galerie finden Sie Bilder aktueller Veranstaltungen
STAND BUCHEN
ALS AUSSTELLER AUF DER PARCEL+POST EXPO, DER WELTWEIT FÜHRENDEN VERANSTALTUNG DER PAKET- UND POSTBRANCHE, BEKOMMEN SIE GELEGENHEIT, IHRE TECHNOLOGIEN, INNOVATIONEN, SOFTWARE UND LÖSUNGEN ZU PRÄSENTIEREN.
DAS IST EINE EINZIGARTIGE CHANCE ZUM NETZWERKEN IN EINER DER AM SCHNELLSTEN WACHSENDEN BRANCHEN ÜBERHAUPT. WENN SIE NICHT DABEI SIND UND IHREN VORTEIL NUTZEN, WIRD DIE KONKURRENZ ES TUN!
Für weitere Informationen kontaktieren Sie bitte:
Geschäftsführer
Matthew Gunn
PRESSEZENTRUM
Willkommen im Pressezentrum für die PARCEL+POST EXPO 2022.
---
Aktive Pressevertreter haben Anspruch auf einen kostenlosen Presseausweis für die Messe.
---
Event Marketing
DIE LOGOS KÖNNEN VERWENDET WERDEN, UM DIE VERANSTALTUNGSDATEN AUF EINER UNTERNEHMENSWEBSITE ODER IN EINEM KALENDER ZU VERÖFFENTLICHEN.
---
Diese Veranstaltungslogos und -banner sollen Sponsoren, Referenten und Konferenzteilnehmer dazu dienen, Informationen über die Veranstaltung an Freunde und Kollegen weiterzuleiten.
---
GLOBALER VIRTUELLER BRANCHENFÜHRER
NEUER GLOBALER UND VIRTUELLER BRANCHENFÜHRER DER PARCEL+POST EXPO
Der globale und virtuelle Branchenführer ist ein NEUES und durchsuchbares Verzeichnis von Zulieferern, Partnern und Start-ups für die internationale Post-, E-Commerce- und Paketbranche. Hier können Sie Partner für Ihre Projekte finden, neue Möglichkeiten erkunden und Innovationen der Spitzenklasse entdecken. Es kommen regelmäßig neue Unternehmen hinzu und die Informationen zu den Technologien und Produkten werden ständig aktualisiert. So finden Sie immer genau das, was Sie brauchen.
Die Technologien und/oder Dienstleistungen Ihres Unternehmens sollten hier keinesfalls fehlen: bitte klicken Sie hier, um weitere Informationen anzufordern..
INTERVIEWS MIT AUSSTELLERN
"LIVE" VON DER EXPO – ÜBER 100 TECHNOLOGIEN GANZ NAH
Registrieren Sie sich jetzt, um mehr als 100 Interviews mit Ausstellern zu sehen – "live" von der Messe, die vom 12. bis 14. Oktober 2021 in Wien stattgefunden hat.
KONTAKT
MESSEDIREKTOR/IN
Matthew Gunn
registration / badge queries
Clinton Cushion
exhibitor queries
Exhibition operations manager
Veranstaltungsort
Messe Frankfurt, Frankfurt, GERMANY
Messe Frankfurt Venue GmbH
Ludwig-Erhard-Anlage 1
60327 Frankfurt am Main