Neue Produkte Auf Der Messe
An anywhere parcel locker
Keba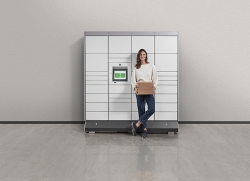 KePol Flex parcel lockers – consisting of KePol Flex SL and KePol Flex GL – from Keba are a sophisticated delivery solution that enables even quicker and more cost-efficient outdoor installation
---
Automated parcel sorting
BlueCrest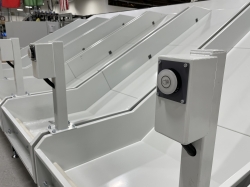 TrueSort Advanced represents the latest addition to BlueCrest's parcel and e-commerce sortation portfolio.
---
Four-wheel cargo cycles
Fernhay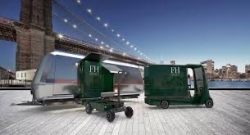 The innovative new 2022 Fernhay eQuad is a four-wheel 250W class 1 e-assist cycle, which is powered by AES UL-listed LiFePo4 batteries.
---
Parcel lockers with integrated micromarkets
Modern Expo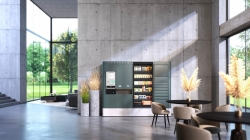 Parcel lockers appear everywhere – at stores, airports, hotels, gas stations, offices, etc. Customers are happy to use them, as the advantages of parcel lockers are obvious – they work 24/7 with no queues, offering seamless control and convenience for receiving parcels.
---
Romania factory now open
Arka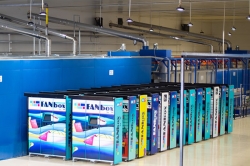 Arka has recently opened an advanced factory in Romania to produce smart lockers – automatic boxes designed to pick up and deliver parcels 24/7, a revolutionary solution for industry and sustainability.
---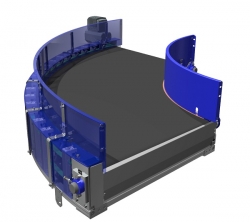 At Parcel+Postal Expo in Frankfurt, Germany, Kairos Conveyor will introduce its unique powered belt curve conveyor design, featuring an outer frame that has vertical pillars and a rapid release guidance system.
---
Smart Locker Solutions
Bloq.it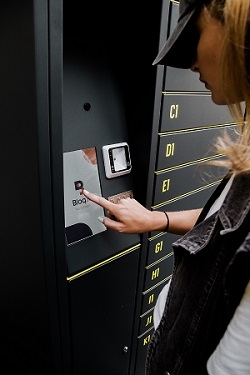 Bloq.it focuses on developing scalable and tailor-made solutions for all industries. At this year's Parcel+Postal Expo, Bloq.it will showcase one of its parcel lockers, a smart delivery and reverse logistics solution created for clients in the retail and logistics segments.
---
Automated sortation
EuroSort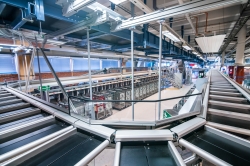 With over 100 installations in postal applications worldwide, EuroSort is a premier choice for many postal and parcel companies. When it comes to sorting post and parcels, the EuroSort Split Tray sorter is an ideal automated sorter.
---
Lean parcel lockers for both out-of-home and home deliveries
Direct4.me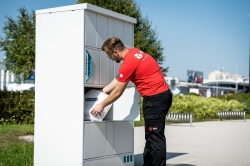 Direct4.me provides software platform-driven smart parcel lockers to support various business needs. An innovative solution can be used in any scenario from out-of-home to home delivery solutions; either as a courier-agnostic network of public parcel lockers or as a courier-proprietary network in combination with parcel delivery infrastructure for communities, home delivery, and click-and-collect for e-commerce.
---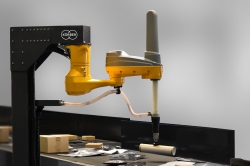 Drawing on decades of experience, Körber Supply Chain Parcel Logistics (previously known as Siemens Parcel Logistics) presents future-oriented technologies and software solutions for the processing of the entire mail and parcel spectrum. Comprehensive customer services complete the portfolio.
---
Time-dependent travel time software
Greenplan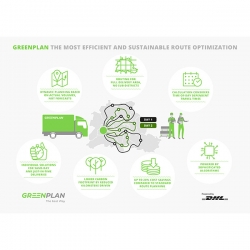 Built in cooperation with the Research Institute for Discrete Mathematics at the University of Bonn in Germany, Greenplan's time-dependent travel time software shows how to plan routes in a truly efficient and effective way.
---
Parcel induction robot
Equinox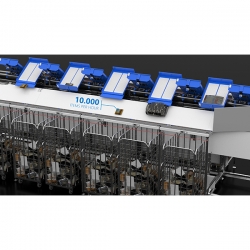 Equinox MHE and Hellebrekers, two Dutch automation companies, have joined forces in launching a new parcel induction robot.
---
Hybrid locker and drop-off module
Kern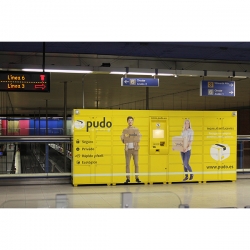 kernTerminal will again be present at Parcel+Post Expo in Frankfurt, showcasing its latest technology and innovations. kernTerminal is a pioneer in the development of intelligent locker technologies and scalable locker networks.
---
Last-mile delivery light electric vehicle
Zoomo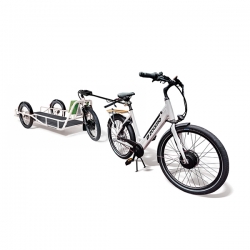 Zoomo is on a mission to transition every urban delivery mile to light electric vehicles. As the e-commerce sector continues to boom and delivery gets faster, enabled by microfulfillment centers, conversations regarding light electric vehicles (LEVs) are increasing as organizations explore different mobility options.
---
Configurable, AI-powered robotic sortation
Ambi Robotics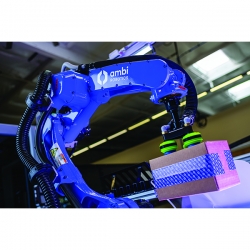 To meet accelerated e-commerce demand, AmbiSort is a configurable, AI-powered robotic sorting system that rapidly adapts to any product set.
---
Move more with advanced conveyors and sorters
MHS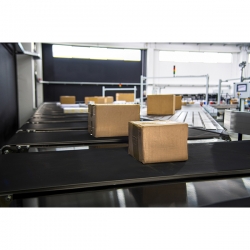 MHS has an advanced conveyor and sorter portfolio and the expertise to design, develop and deliver solutions dedicated to the operational improvement of the parcel environment.
---
Automation for sortation and parcel processing
Solystic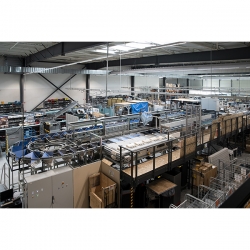 At Parcel+Post Expo in Frankfurt in October, Solystic will showcase its solutions and ability to automate processes in sorting and distribution centers for parcel and postal logistics.
---
Last-mile delivery innovations
SwipBox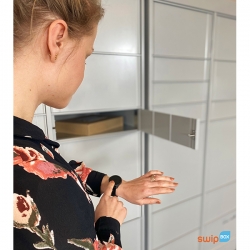 At this year's Parcel+Post Expo, SwipBox will present three new technologies – parcel lockers, its location generator and its LED bracket.
---
Flexible and quiet sorters
Eurosort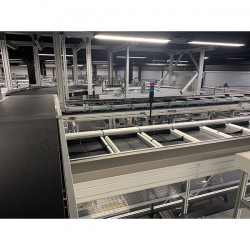 Eurosort started building its Split Tray Sorter approximately 20 years ago, with patented technology.
---
Crypto stamps and blockchain
VariusSystems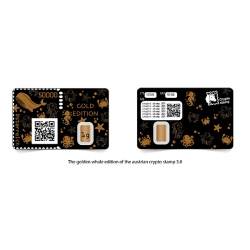 Varius asserts that its stamps not only started a new era of collecting, exchanging and trading stamps but also showcase blockchain advantages like proof of ownership, traceability, counterfeit protection and user interactivity.
---
Compact and powerful last-mile vehicle
PilotCar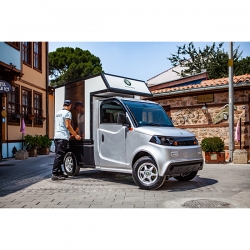 PilotCar, which produces vehicles with environmentally friendly technologies, introduces the P-1000 model. The P-1000, which impresses those who see it with its powerful and stylish design, provides great convenience in logistics operations.
---
Multi-destination sorting application
Zhejiang Libiao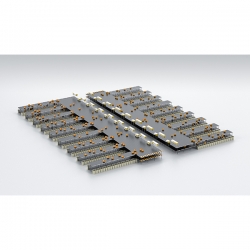 Zhejiang Libiao will be presenting a multi-destination sorting application. The T-sort sorting system is a highly flexible table platform sorting system tailored for operations such as fulfillment order sorting, store replenishment, reverse logistics and more.
---
Certified dimensioning on all sorters
Vitronic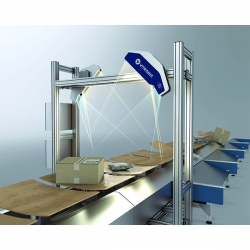 The CEP industry is facing an ongoing increase in shipment volumes, and it's not only during peak season. Precise and certified dimensioning is essential as the shipments are getting smaller and the shape is more and more often irregular.
---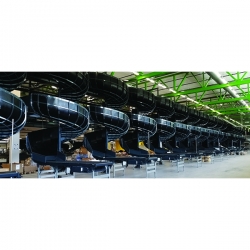 Tiffin Metal Products is a full-service sheet metal fabrication company specializing in world-class design and fabrication solutions for the material handling industry. Its SST Gravity Chutes are considered as the gold standard for UHMW-PE chutes worldwide.
---
Smart access control for last-mile optimization
Southco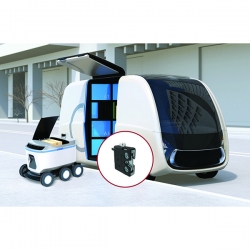 At Parcel+Post Expo, Southco will unveil the new R4-EM-05 Mini Electromechanical Latch, a compact electronic rotary latch delivering next-generation electronic latching capability for the last mile.
---
Futureproofed and automated logistic package handling
Scape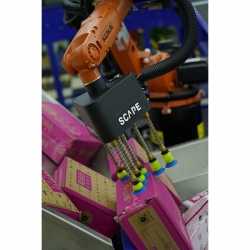 To manage increasing growth in e-commerce and its associated challenges in fast, easy, flexible and reliable handling of goods, business partners and consumers will need to embrace automation.
---
Fast dimensioning solution
Rice Lake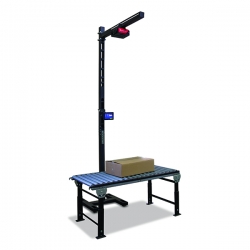 When it comes to calculating the dimensions of boxes, flats, polybags and more, Rice Lake's iDimension Plus is the fastest static tabletop solution on the market.
---
Intelligent letter and parcel box system
Renz Group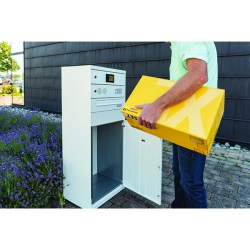 Tired of multiple delivery attempts? Want to avoid annoyed residents and assumptions by the neighbors? The solution is a parcel box open to everyone and everything and, above all, at home at any time.
---
Recording and sorting solutions for e-commerce shipments
Prolistic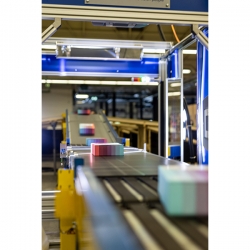 With the E-Sorter and the Procap system, Prolistic and Swiss Sort offer two flexible solutions.
---
AI for low-complexity customer service
Orion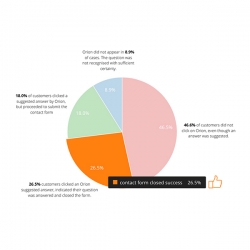 Postal services and other businesses connected to the distribution of packages receive many customer questions. Although the majority of these questions are quite straightforward, it still takes a lot of precious time to respond to all of them.
---
Courier bike trailers
FlexiModal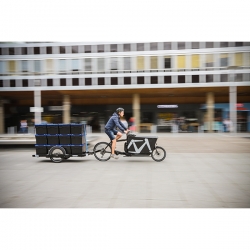 The BicyLift and Runner bike trailers are daily working tools designed for intensive use and aimed at couriers, delivery companies and stores for city deliveries. They are two-wheeled trailers designed for professionals. Therefore, they offer a communication surface on their modules and a multi-position drawbar able to switch from the last mile to the last meter.
---
All-in-one management software
CourierManager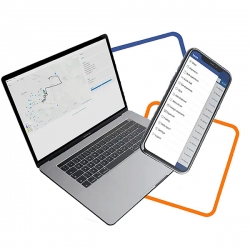 Managing a high volume of shipments per day is difficult and having to use multiple tools makes it even worse. CourierManager was developed to solve this problem – it is a powerful, user-friendly, all-in-one software solution to help businesses run smoothly.
---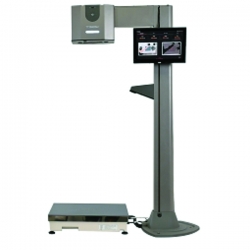 The Bedal 3L-85 is a static dimensioning, weighing and scanning (DWS) system that can automatically capture the dimensions and weight of regularly and irregularly shaped parcels, such as items in polybags.
---
One-piece multicarrier sorter
Simba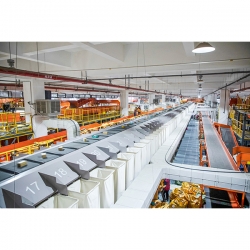 Simba will be exhibiting a Multibelt Sorter prototype, an innovative one-piece multicarrier technology, at Parcel+Post Expo in Frankfurt this October.
---
Data analytics solution
Vanderlande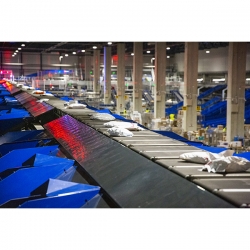 At Parcel+Post Expo in Frankfurt, Vanderlande will showcase its data analytics solution for parcel businesses.
---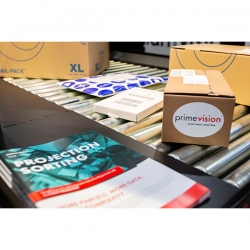 Dutch company Prime Vision, a global specialist in computer vision integration and robotics, will demonstrate its robotic sorting system at Parcel+Post Expo 2022 in Frankfurt. The Robin robots use the latest recognition, identification and robotics techniques to optimize the automation of sorting processes.
---
Going beyond dynamic routing
Giro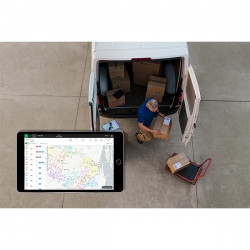 Postal organizations are facing an increasingly challenging landscape. Implementing sustainable strategies and reducing the environmental footprint is more important than ever.
---
Pre show entry: Green delivery robots
Sew-Eurodrive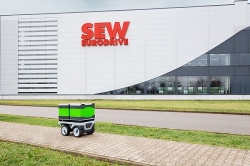 At Parcel+Post Expo in Vienna, Austria, Sew-Eurodrive will present its delivery robots, designed to make the last mile green.
---