Neue Produkte Auf Der Messe
Efficient locker solution for deliveries, collections and returns
Parcel Pending by Quadient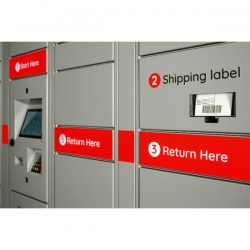 Parcel Pending by Quadient Drop Box Lockers aim to revolutionize first- and last-mile operations with a host of benefits for carriers and retailers.
---
Conveyor and palletizer for logistics
Qimarox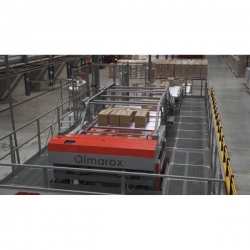 Qimarox will showcase the Prorunner mk5 vertical conveyor and the cutting-edge Highrunner HR9 palletizer, designed for efficient palletizing in logistics environments. This innovative palletizer streamlines container unloading processes, offering significant benefits to businesses.
---
Customized bodywork for courier and postal industries
Lamar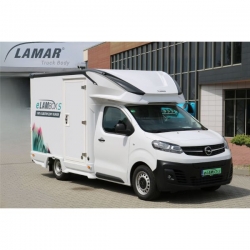 For years, Lamar has been investing in technology with a special focus on the environment. The company has designed E-LAMBox bodywork to be suitable for electric chassis and fit the needs of the courier and postal industries. It is characterized by what the company says are unsurpassed loading parameters, easily loadable cargo space and innovative design.
---
Last-mile software, hardware and turnkey solutions
kernTerminal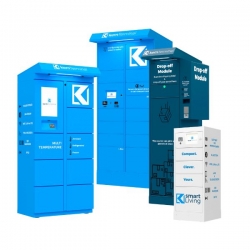 kernTerminal and its brands specialize in providing innovative last-mile software technologies, hardware products and turnkey solutions for courier, express and parcel services (CEP), retail and other industries. The company aims to make last-mile solutions accessible to everyone and help businesses optimize their operations while offering added value to their customers.
---
AI and big data analytics for line-haul planning
Transmetrics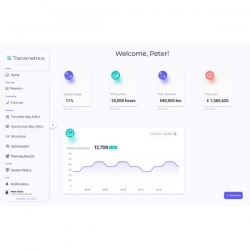 Transmetrics will showcase its latest SaaS line-haul planning product powered by AI and big data analytics. The product is aimed at improving the operations of parcel, postal, courier and groupage companies by automating the short-term planning process and reducing costs across network, fleet, equipment and purchasing.
---
Semi-automatic data capture and tracking
Prolistic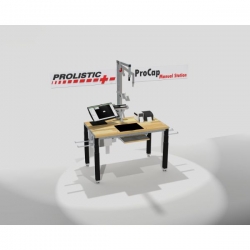 Prolistic's Procap optical character recognition (OCR) manual station will be on show at the expo. The semi-automatic data capture and tracking solution for service providers is ideal for shipments of all kinds, including everything from letters to parcels.
---
Last-mile delivery optimization
Kardinal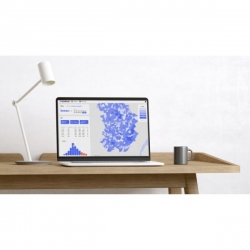 In the dynamic world of logistics, optimizing parcel delivery and warehouse operations is essential to drive productivity and efficiency. Kardinal understands the criticality of implementing territorial sectorization as a preliminary step to route optimization. Powered by advanced technology, Kardinal's solution offers a significant competitive advantage to businesses aiming to enhance their operations.
---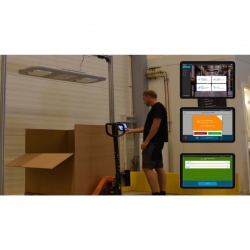 Lynsgoe Systems will be at Parcel+Post Expo to show how its technology can be used to mitigate the high costs associated with manual logistics processes and correcting errors. It can also improve the customer experience, which can be negatively affected when companies do not comply with promised delivery times.

---
Multi-range scanner for warehouse and manufacturing operations
ProGlove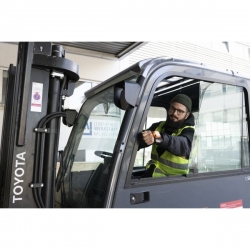 Mark 3 is a multi-range scanner from ProGlove that increases efficiency in warehouse and manufacturing operations. It has an autofocus feature that saves operators time and effort. It can scan any 1D or 2D barcode from 10cm to 1.8m away. The Mark 3 is small, lightweight and durable, with a long battery life and fast recharge time. It is also splash-proof and suitable for indoor and outdoor use.
---
Logistics and postal solutions
Toshiba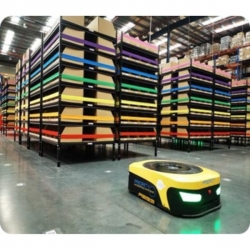 Toshiba is one of the world's first companies to develop handwriting recognition technology. It offers a wide range of logistics and postal solutions based on high-performing, cutting-edge optical character recognition (OCR) technology.
---
Transporter e-trike
Vuf Bikes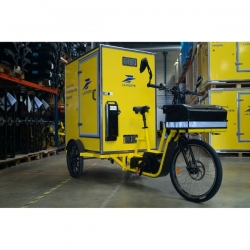 Vuf will be at Parcel+Post Expo to talk about its XXL transporter e-trike, which features the powerful Cyclee engine from Valeo and boasts a 150kg/1.5m3 carrying capacity with an excellent power-to-weight ratio, making it a professional e-trike that's easy to drive. This special cargo bike is ideal for transporting big and small parcels and heavy loads.
---
Efficient, environmentally friendly unloading systems
Alfi Technologies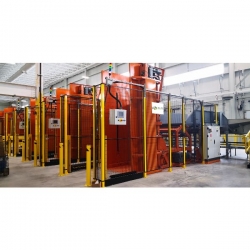 Alfi Technologies is a leading provider of unloading systems for cages, pallets and cardboard. With references all over the world, the company's strategy is to focus on easy-to-maintain, environmentally friendly, fully electric equipment that provides a quiet and energy-efficient solution.
---
Hyper-automated algorithms for smart deliveries
Milkman Technologies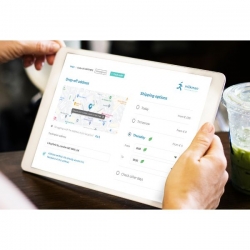 Maintaining a robust and resilient supply chain right up to the last mile poses multiple challenges for carriers and transportation providers that have to cope with daily obstacles: the Covid-19 pandemic, the surge in e-commerce and evolving consumer demands are just some examples of these.
---
Smart locker for green e-bike concept
Ermes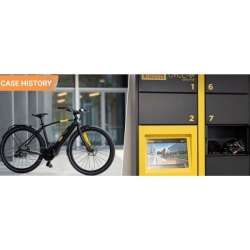 Pirelli has chosen Ermes Pick It Up smart lockers for its Cycl-e around program, which gives hotel guests and business employees access to an e-bike fleet for day trips and travel around a city.
---
Spiral chute for controlled package flow
AmbaFlex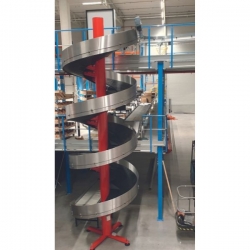 The introduction of non-driven gravity chutes has helped logistics centers find an economical way to bring products down. However, they can cause blockages that lead to collisions and damage. In a worst-case scenario, products are pushed out of the chute and lost.
---
Efficient modular sorting systems
TBWB
TBWB will be at Parcel+Post Expo to showcase its modular sorting systems. The company combines the best elements of different manufacturers to achieve the most efficient throughput. TBWB's modular sorters consist of Interroll conveyors combined with Flowsort diverters. Due to the modular construction, each diverter can be easily replaced within 15 minutes. The sorter has a capacity of 4,200-5,000 parcels per hour.
---
AI-powered software to detect counterfeit parcels
Countercheck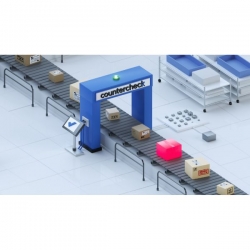 Countercheck will be showing visitors its AI-powered software that efficiently detects counterfeit parcels during the sorting process, promoting collaboration among carriers, brands and law enforcement agencies.
---
Technology to manage incoming and outgoing parcels in airport hub
Isitec International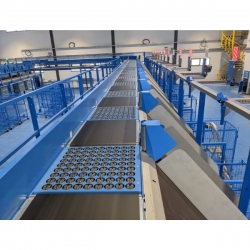 Isitec International will be at Parcel+Post Expo to talk about its project with Tunisian Post, which aims to manage incoming and outgoing parcels in the airport hub of Tunis Carthage. Isisort+ will handle the process of securing via x-ray the penning of bags, control of parcels, weighing, measurement, reading of barcodes/OCR and the exit of parcels with 60 directions/outputs.
---
E-sorter capture and sorting solution
Parcel.One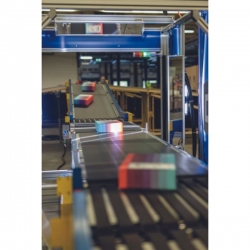 Parcel.One will be at Parcel+Post Expo to show its e-sorter, which it developed in cooperation with its partner, Swiss Sort. The sorter offers customers an ideal capture and sorting solution for their e-commerce items, including OCR and barcode recognition and double volume measurement.
---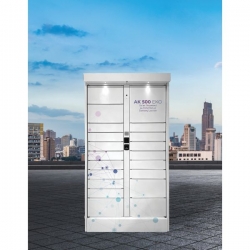 Arka will present at the expo the future of secure storage with its AK 500 EKO solar-powered autonomous battery locker. The company says the innovative and practical locker showcases the exceptional skill of its R&D department.
---
Matrix camera, AGR and virtual warehouse
Sick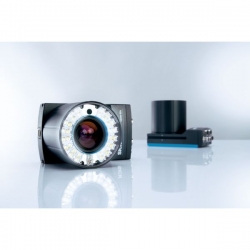 Visitors to the expo will be able to see Sick's new Lector85x image-based code reader, which is designed to have the highest reading performance for ultimate sort rates, less manual reworking and maximum throughput in logistics centers. The camera combines the latest imager and illumination technology as well as analysis tools in a compact device.
---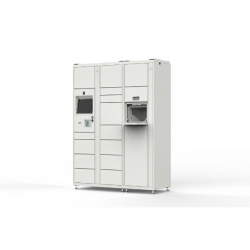 Shenzhen Zhilai will be at this year's Parcel+Post Expo to showcase its solution for returning items that have been purchased online, without customers having to wait at home for someone to collect them.
---
Exploring the possibilities of blockchain
VariusSystems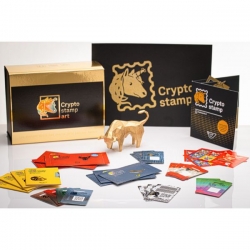 The crypto stamps produced by VariusSystems' Stampfinity have become a stepping stone in the world of collectibles, enabling post organizations to reach new target groups and provide additional value to collectors.
---
Subtle, smart locking solution
STIWA Group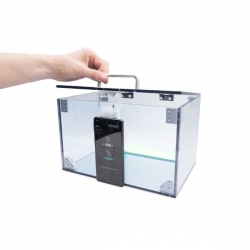 With Smalox, STIWA will be exhibiting a smart lock that does not require batteries or any other power source and yet offers all the advantages of an electronic lock. Without cables, a battery, a key or even a tag, it is easy to install and can be maintained with minimal effort.
---
Printed tracking label
Pod Group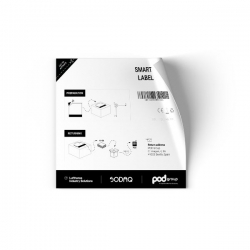 Pod Group will be at the expo to demonstrate its printed eSIM-enabled smart label – said to be a world first – with its integrated location tracker, temperature sensors and accelerometer providing real-time information for improved supply chain visibility and asset protection.
---
The future of last-mile delivery operating systems
Deed Delivery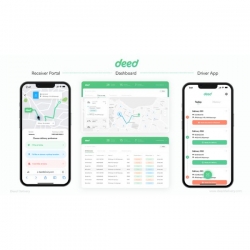 Making its expo debut this year, Deed will be showing how its last-mile delivery operating systems combine all essential functionalities required by a delivery company into one user-friendly platform, resulting in streamlined operations and improved efficiency. The systems have been proved to reduce failed deliveries by over 40%, achieving substantial cost savings in delivery while minimizing in-house technology expenses.
---
Groundbreaking robotic solution for sorting objects
Enjoy Automation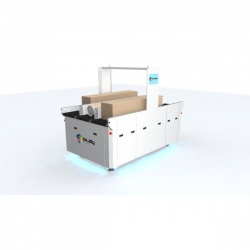 Expo visitors should be sure to visit Enjoy Automation's booth to see its XL-Belt robot – an efficient solution for sorting objects up to 3m long and 1.2m wide and weighing up to 50kg. With adaptable handling and removable sides, it accommodates different package shapes while maximizing loading capacity. Independently controlled onboard conveyors enable swift static and dynamic loading/unloading operations, significantly reducing time spent on these tasks.
---
Digital advertising and smart lockers combined
VaultGroup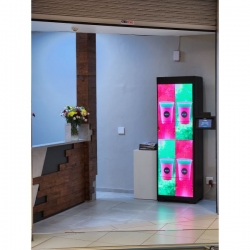 VaultGroup, one of Africa's largest electronic locker suppliers, offers an all-encompassing hardware and software solution for various smart locker applications and will be at Parcel+Post Expo to showcase its PopVault lockers.
---
Tailored end-to-end parcel locker ecosystems
Qlocx Parcel Lockers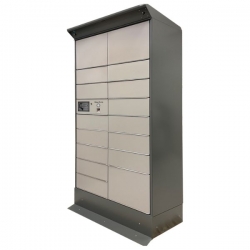 Locker booths are always popular at Parcel+Post Expo and this year visitors can see Qlocx Parcel Lockers' end-to-end parcel locker ecosystems for first- and last-mile deliveries, click and collect and customer-to-customer (C2C) transactions.
---
Carrier-agnostic parcel locker management system
Modern Expo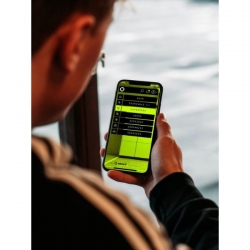 Modern Expo will be at Parcel+Post Expo to talk to visitors about why efficient and reliable software is key for profitable parcel locker network operations. The Loko app is a parcel locker management system that is operational across 12 countries. It excels in various business scenarios including last mile, click and collect, agnostic network and drone delivery.
---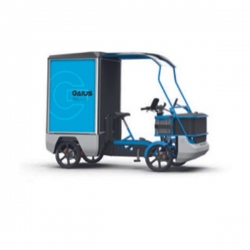 Following the successful debut of its tilting three-wheel motorcycle in 2022, Gaius is bringing its latest model, Rapide Lite, to Parcel+Post Expo 2023, in Amsterdam.
---
Easy-install parcel lockers
SwipBox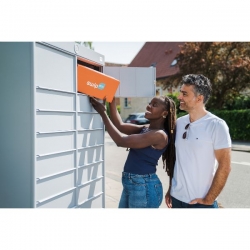 With SwipBox Infinity, the company has created what it says is a unique parcel locker solution. The patented SwipBox Infinity locker is 100% app-controlled, operates on Bluetooth technology and has a 10-year battery warranty.
---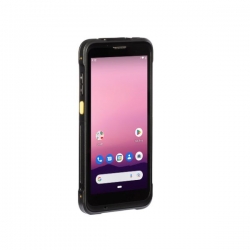 As the Android platform quickly develops, Opticon works simultaneously to provide its customers with top-of-the-line mobile computers. Opticon is to show the H-35, the newest mobile computer with Android 11, at this year's Parcel+Post Expo.
---
User-friendly locker management platform
Keba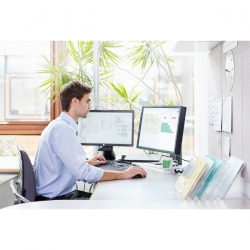 The KePol locker management platform (LMP) addresses the challenges of managing a network of parcel lockers by leveraging valuable data from KePol lockers.
---
Increase productivity with the synchronized tilting table
EuroSort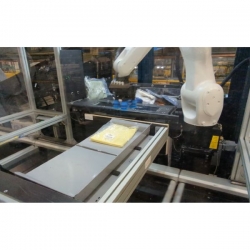 One of the obstacles to increasing productivity in postal and parcel operations is waiting time. Automated sortation makes it possible to increase productivity but there can still be waiting time when inducting articles - due to occupied tray-through items inducted on upstream induction point or recirculation.
---
Meet your new e-cross sorter
EAE Solutions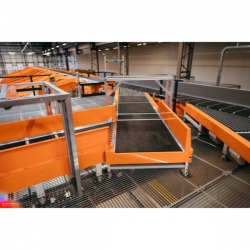 EAE Solutions is to introduce its e-cross sorter for courier, express and parcel (CEP) operations.
---
Software platform-driven smart parcel lockers
Direct4.me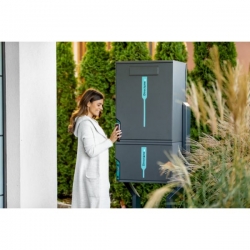 Direct4.me provides software platform-driven smart parcel lockers to support various business needs. This innovative solution can be used in any scenario from out-of-home to home delivery, either as a courier-agnostic network of public parcel lockers or as a courier-proprietary network in combination with parcel delivery infrastructure for communities, home delivery and click and collect for e-commerce.
---
Autonomous robots and their co-workers
Prime Vision B.V.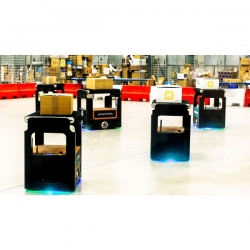 At Parcel+Post Expo 2023, Dutch company Prime Vision, a global specialist in computer vision integration and robotics, will demonstrate its self-driving sorting robots and two of their co-workers: the flow projector and a conveyor system.
---
Enterprise device management
Soti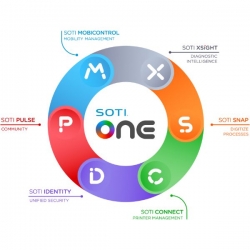 Soti's portfolio of solutions and services provides organizations with the tools they need to help mobilize their operations and optimize their mobility investments.
---
Wireless and maintenance-free smart locker
Punta Oy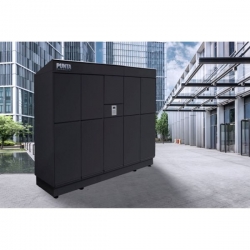 In the ever-evolving world of logistics, Punta Unplugged stands out as an innovative solution. With a host of new features, Punta strives to set a new benchmark for secure and efficient parcel deliveries.
---
Complete end-to-end smart locker solution
Bloq.it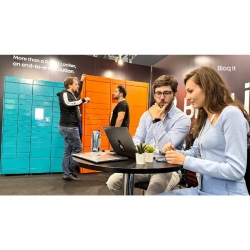 Since Bloq.it's inception, a software-centric approach has allowed it to create one of the most comprehensive solutions on the market.
---
Future-fit intralogistics solutions
K. Hartwall Oy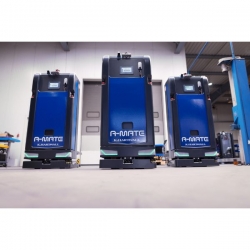 K. Hartwall's main goal is to create future-fit logistic solutions, whether that be AGVs, tugger trains or standard/bespoke cages to suit the specific needs of its customers.
---
Sorting solutions, robotic induction systems, print and apply labeling systems and more
Alstef Group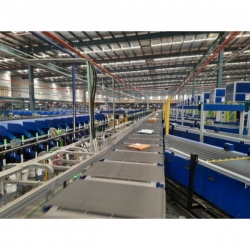 Alstef Group, a prominent player in the logistics and material handling industry, offers a range of advanced solutions that cater to various aspects of post, parcel and retail logistics, including sorting solutions.
---
One of Israel's leading last-mile companies is expanding its operations into customs clearance services
Cheetah Group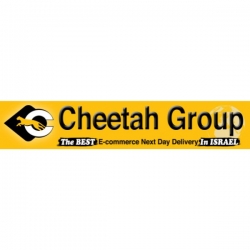 Cheetah Group, one of Israel's leading last-mile logistics companies, is excited to announce its strategic entry into the customs clearance business.
---
Energy-efficient and Bluetooth solutions for parcel lockers
Kerong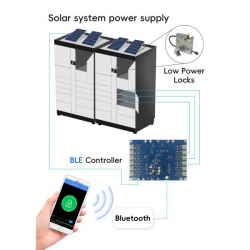 As a locking design and manufacturing company, Kerong is always looking to design better and safer locking solutions as these are an important part of the parcel locker.
---
Platform for end-to-end parcel sortation and delivery
Eviden ISA, Inc.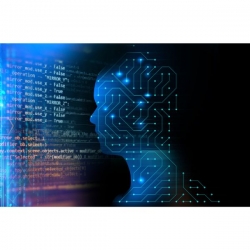 From acceptance to delivery, Eviden's innovative postal solutions and global network of postal experts empower posts to stay ahead of the e-commerce boom and increase value for customers.
---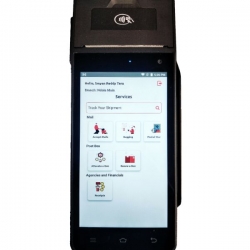 The portable post office is an all-in-one device, ideal for postal operators. One device can complete all the tasks performed at a post office, making it suited for post offices, franchises, mobile units and PUDO locations.
---
The latest in modular logistics automation
Scaletronic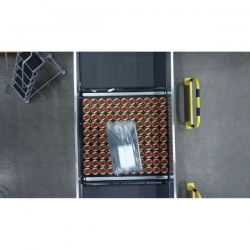 First-time exhibitor Scaletronic will be at Parcel+Post Expo to showcase its new modular parcel sortation automation.
---