Speaker Details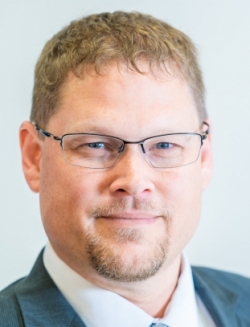 J P Thorpe
J P Thorpe is responsible for leading solution development for BlueCrest's global parcel sortation business. He has driven the implementation of a wide variety of automated sortation solutions to global postal providers and private organizations. His industry knowledge brings constant innovation to parcel sortation solutions needed in response to the continuous growth of e-commerce parcel volume.
---
Presentation
Not all returns are equal. Applying business logic and automation to the world of reverse logistics.
In the migration from brick-and-mortar stores to e-commerce, return orders represent one of the final frontiers. Many stores allow customers to evaluate a product and decide whether to purchase—some call this "try before you buy". While some verticals have integrated this into their business model, others still wrestle with challenges like second-market, fraud, the cost of logistics, green initiatives, and roundtrip packaging. In this talk, we explore dynamics that drive processing decisions, as well as the applied automation that empowers an operation to keep up with an ever-changing environment.