Speaker Details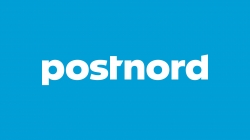 Ravi Kiran Kotty
Ravi is a lead technology strategist working in group strategy with a key focus on Industry 4.0 enabling technologies of IoT and AI/ML. Having worked across logistics and telecommunications for 12+ years, Ravi was responsible for bringing to life many transformational AI and IoT applications to automate and standardize business processes and enable data-driven ways of working. At PostNord, Ravi is currently responsible for evaluating and introducing new technology applications in logistics parcel handling across production terminals, with the goal of creating value for business with the help of technology by reducing wasted capacity, increasing productivity and increasing the technological augmentation of operational processes.
---
Presentation
Automated groupage measurement leveraging AI, CV and lidar
PostNord has initiatives with IoT, AI and sensors among others leveraging computer vision and lidar. The logistics industry is facing revenue loss due to the undervaluation of different sizes and the ability to stack. The automated groupage/pallet dimension capture application is a tool for the revenue protection team, enabling the movement away from manual data capture methods of reconciliation of customer data using the latest technological advancements in lidar, AI, AR and computer vision to automate data capture. Together with TCS, PostNord has developed state-of-the-art, real-time friction-free ways of working.