Speaker Details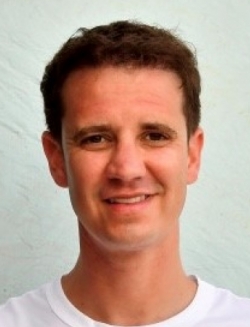 Steven Wood
Steven holds an MA in business studies (Sheffield Hallam University) and a foundation degree in leadership and management (Coventry University). He began his working life as a project coordinator for TNT Express UK before moving onto a graduate scheme with the company and then progressing on to an operations manager role. The next stage of Steven's career was in sales and key account management. After 11 years with TNT and after their acquisition by FedEx Steven took up the role of account director at Hermes UK, working with their largest retail clients for 4 years. He now works as an account director for Atos.
---
Presentation
Making the leap from carrier to IT
After 15 years working in the carrier industry in a wide range of roles, Steven recently decided to change career path and move into IT. With no technical experience to call upon, why? Having carrier industry experience and firsthand insight into retail customers gives him something that might not be considered commonplace in IT. He has seen the challenges and appreciates the demands. As a norm, 'IT speaks to IT'. Steven aims to challenge that traditional view on client/supplier relations. His intention is to help inform the ongoing digitization of the carrier marketplace through a different lens.