Speaker Details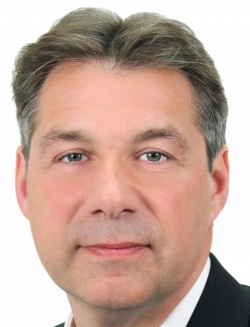 Frank Hoffmann
Frank has been with ProGlove for two years, specializing in the vertical markets. Before joining ProGlove, his focus was on cybersecurity and software solutions for key accounts at various companies such as BlackBerry and SOTI. After more than 35 successful years in sales in various positions, Frank took over the areas of post and parcel, T&L, retail and e-commerce at ProGlove. Frank stands for the connection of employees and IIoT for the optimal use of communication, visualization and big data analyses.
---
Presentation
Warehouse Operational Intelligence
In our presentation, we will focus on the use case with DHL, where we want to dive into the topic of warehouse operational excellence, which is divided into three different categories: systems, external sensors and telemetry. Here we will discuss how to improve efficiency with the right data at the right time on the MARK Display wearable scanner. Together with Frank Langer, program manager technology & innovations at Deutsche Post DHL Group, our talking points will be operational insights turning into actionable insights and supply chain optimization based on real-time data.