Speaker Details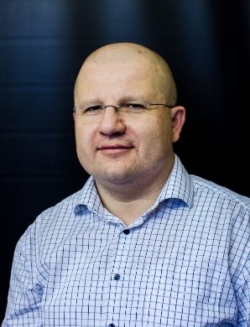 Tadej Visinski
Tadej is an experienced serial enterpreneur focusing on software development from the early days of the internet, who has helped numerous companies on the path to digital transformation. Tadej was a co-founder of Direct4.me in 2018, the idea being to solve the most important problem of e-commerce - last-mile delivery to be done in the same comfortable and convenient way as online shopping. As CTO, Tadej is successfully developing a delivery infrastructure ecosystem stretching from public locations of parcel lockers to home delivery. Same technology, same efficiency.
---
Presentation
High-density parcel locker network stretched to home delivery
Parcel growth over the past few years has created a demand for higher delivery capacity in the OOH segment. Considering the shortage of the workforce, and the demand for continuous efficiency increases along with green delivery, parcel lockers seem the ultimate solution. Are they really? Traditional ones are definitely not. The new delivery infrastructure must solve the problem of affordable, fast network scaling along with providing automated home delivery in the same efficient way for couriers. The transition from OOH to home is the reality. We are going to showcase how the Direct4.me solution addresses the challenges of a cost-optimized public network solution along with home delivery.