Speaker Details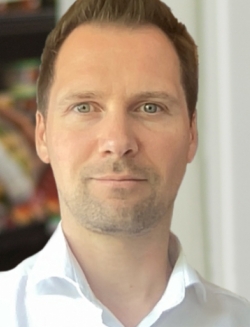 Michael Kaufmann
With close to 20 years of experience in the complexity of global businesses and supply chains, Michael has held various leadership positions at Avery Dennison transforming and building high-value propositions for different industries. During this journey, he's been able to couple a strong heritage of manufacturing legacy with new (digital) technologies that have helped to provide industry problem solving solutions to various segments such as apparel, packaging, e-commerce and more recently logistics. His global team and responsibility enable rich insights and leverage for Avery Dennison's customers and innovation teams.
---
Presentation
How connected IDs will transform the logistics industry
In today's supply chain, it is critical to have full visibility from source to final destination, despite the amount of changing form factors of products, pallets and parcels between the various silos. Connected IDs unlock unseen accuracy along this journey and build a trusted base for verification, accounting, brand protection and sustainability measures. A fully connected supply chain powered by data creation, capture, interpretation, storage, sharing and connectivity is the foundation for achieving greater efficiency. In a time of ever-increasing volumes and shortening transit times, it's the only way to maximize profit while coping with new levels of service demands.