Speaker Details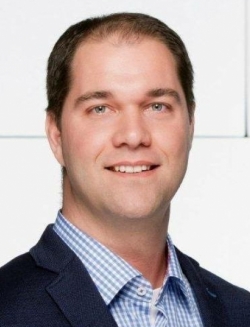 Erin Wirz
Erin is a sales manager at Avery Dennison's identification solutions division, driving forward innovation in the logistics sector. He has a background in retail business and had been working for an HR consulting company before he joined the packaging and label industry. Within the last 10 years, he has gained experience in various roles in sales and marketing with a strong focus on e-commerce and CEP. Erin is highly involved in process optimization projects with some of the biggest brand owners, carriers and fulfillment partners in the market to help unleash the full potential of their existing infrastructure.
---
Presentation
Dynamic route optimization: keep track with Avery Dennison and Graphmasters
The Covid-19 pandemic accelerated the growth of e-commerce, a surge in deliveries and a change in customers' expectations of speed and flexibility. This urged the CEP sector to introduce easy-to-implement, profitable and more sustainable solutions to boost the performance of the existing infrastructure. In this session, Graphmasters and Avery Dennison will present their successful solution for dynamic routing optimization, allowing carriers to better manage the routes of their vehicles and address unforeseen delivery peaks. Whether in the depot or on the road, you can quickly and easily find, assign and manage all your parcels.