Speaker Details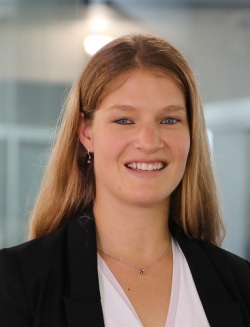 Patricia Bleiker
Patricia is senior industry solutions manager for transport and logistics at Scandit, the leading smart data capture platform. With a background in platform product development and engineering, she has a 10-year track record in enterprise software platforms. With her expertise in computer vision technology and industry trends, Patricia is a specialist in transforming delivery use cases.
---
Presentation
How the Swiss Knife solution will revolutionize last-mile delivery
Delivery companies are being challenged on a number of fronts. These include rising volumes, the need to improve productivity and the need to keep pace with new service requirements. On top of that, carriers are being confronted with disruptive business models such as the gig economy, driver shortages and rising customer expectations. Everyone is looking for ways to revolutionize last mile operations processes, boost productivity, reduce cost and improve the top line. Scandit will outline how an agnostic Swiss Knife solution can transform last-mile delivery. The solution consists of cost-effective smartphones with a purpose-built app enabled by Scandit's smart data capture.