Speaker Details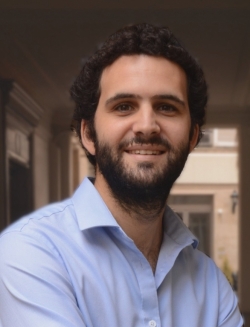 Jonathan Bouaziz
As a logistics expert with a passion for technology, Jonathan has acquired substantial experience in transport issues. He founded Kardinal in 2015 with the ambition of creating the first continuous route optimization solution for the supply chain to meet the new needs of the market.
---
Presentation
Facing parcel delivery challenges with agile territory sectorization
Every parcel delivery player has been affected by deep market mutations over the last few years. Indeed, they must cope with two pressing issues: the rise in volumes and in variability. Activity thus becomes less predictable as volumes can rise and fall very quickly over the course of a few weeks, sometimes days. For these cost-driven organizations where business repeatability was once everything, this new world requires them to become more agile, through new methods and new tools. In this presentation, we will explain how any parcel delivery player can leverage the most advanced AI algorithms to optimize and adapt its territory sectorization.