Speaker Details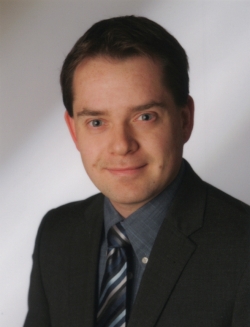 Martin Zimprich
Actively working on 3D dimensioning solutions for over 8 years, Dr Zimprich has designed and managed the development of multiple generations of Vitronic dimensioning devices. In his current role as head of product dimensioning, he is responsible for sensors and software development including worldwide certification for legal for trade dimensioning solutions. History: from 2021, head of automation product dimensioning, business unit automation; 2015-2020 team leader 3D dimensioning, technical product manager; from 2014, employed at Vitronic; 2004-2013 student at Philipps Universität Marburg, PhD in physics: growth and characterization of compound semiconductors for optical applications.
---
Presentation
Revenue recovery thanks to certified dimensioning
Due to increasing e-commerce and the resulting higher volumes of small shipments and non-cubic parcel formats, parcel logistics providers are facing new challenges. In particular, smaller and irregularly shaped objects must be reliably captured and sorted. Certified dimensioning is vital for CEP providers to realize automatic invoicing to protect their revenue. Vitronic provides dimensioning systems that can detect even the tiniest items from 20mm in height on all conveyor systems. In-line and with throughput speeds up to 3m/s, the system captures the dimensions and contours of the transported shipments in any rotational position along the conveyor system.