Speaker Details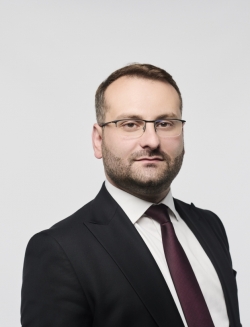 Hayk Karapetyan
Hayk is a seasoned strategic and operational CEO/COO/CCO, with extensive leadership experience in the telco/fintech/banking/digital sectors. Hayk has a demonstrated 15-year track record of leading organizations in different countries and domains, building high-performing, result-oriented, collaborative and sustainable teams.
---
Presentation
A digital transformation in the supply chain
Is it possible to transform an organization with 800 postal offices in 550 locations all around the country into a business entity operating on an effective business model that provides not only financial stability but also growth, with favorable conditions for necessary investment? Moreover, is it feasible to tackle the respective issues related to maintaining the infrastructure and current job positions in line with the social responsibility assumed by the company? The presentation highlights the following priority aspects: crisis management and reshaping strategy, and rebranding and repositioning based on a customer-centered business.