Speaker Details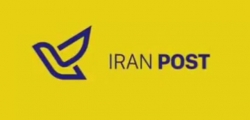 Kaveh Dolati
Kaveh has a BA in telecommunications engineering and an MSc in information technology management. He previously worked as an expert in information technology (2000-2005), head of information transport management and AVL (2006-2012) and head of hardware infrastructure (2013-2016). Kaveh was deputy director general of geographical and spatial information (2016-2019) and has been in his current role (director general) since 2019.
---
Presentation
The impact of GNAF for greater operational agility
This presentation will explain the Iranian postal company's action plan during the Covid-19 pandemic. Elements will include increasing online services to prevent people leaving their homes to buy postal necessities; developing e-commerce platforms in the company for the whole country; converting and developing counter services to web-based services; using GNAF location web services for emergency states during the pandemic to locate the caller position on the map and catch it easily and fast; and using the GNAF location database in Covid-19 spread detection.