Speaker Details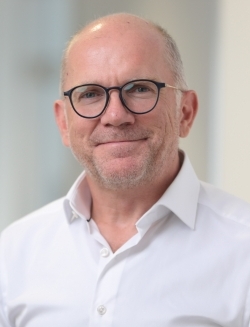 Martin Straeb
Martin Straeb has been heading tiramizoo as CEO and Managing Partner since 2018. Most recently Martin was Chairman Board of Management and CEO of Güdel Group AG, a Swiss producer of high-precision machine components & intelligent automation solutions headquartered in Langenthal. Before that Martin was CMO of both Kuka AG, Augsburg in Germany, and its associate, the Grenzebach Group, Donauwörth/ Germany. He was responsible for Sales and Marketing. Martin studied Mechanical Engineering.
---
Presentation
Letter business at stake - How technology supports new applications
Postal companies face the real scenario that in the near future no letters will be sent any longer. This leads to fundamental challenges/ changes: Revenue-wise/ financially, HR-wise/ employees, process-wise/ no longer static distribution districts. Martin will explore how state-of-the-art technology enables postal companies to acquire new business, to use existing workforce to new applications and to cope with dynamic/ fluctuating business leading to dynamic distribution processes.