Speaker Details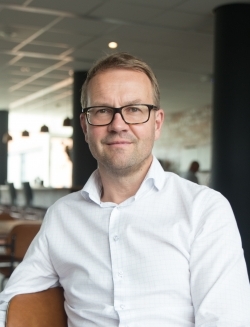 Dirk van Lammeren
Dirk has a passion for logistics, technology and innovation. He combines a Master in Business Administration with 20 years of experience in the Postal and Parcel industry. In his time at Startupbootcamp he supported corporations all over the world to innovate faster and better using lean Startup methodology. As such, Dirk has a solid background in helping (logistics) businesses worldwide pursue growth. Dirk joined Prime Vision in 2019 as Chief Commercial Officer and is responsible for Marketing, Sales and Service Management.
---
Presentation
Putting the last mile first
CEP operators are pressed to deliver better quality services in less time and without extra costs for the end customer. Failing to meet these expectations can lead to reputation damage and the permanent loss of a customer. How can CEPs improve their operations fast and without redesigning their entire networks? In this presentation Prime Vision and PostNL together discuss how they improved the PUDO customer experience with a new system that propagates parcel images across PostNL's extensive retail network, giving PostNL greater supply chain visibility and opening up opportunities for easier internal audits.