Speaker Details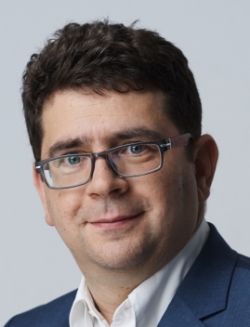 Michailas Traubas
Michailas is a chief solutions officer at NRD Companies, responsible for shaping solutions to deliver digital services via diverse online and physical channels. He is actively engaged in the transformation of postal offices, financial service providers and public service providers, and undertakes advisory roles in major initiatives focused on a one-stop shop approach in post, retail and national service delivery organizations.
---
Presentation
Service transformation of Kyrgyz Post: filling the financial inclusion gap
In July 2021, Kyrgyz Post Office completed a major technology transformation, which allowed a rethink of the role of the post office in developing the financial sector of the country and delivering access to financial services at a postal counter. The KASU Post solution was the pivotal tool for the transformation that enabled the post to achieve and exceed the project targets. The presentation will look into the key results of the project, benefits for the Kyrgyz Post Office, its clients and partners, and the essential tools and principles applied to address the project needs.