Speaker Details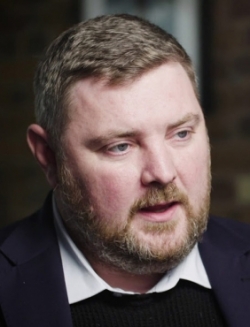 Al Gerrie
Al has over 20 years of retail, logistics and e-commerce experience as a former retailer, and was head of multichannel at Office and Mountain Warehouse. In 2015 , Al founded ZigZag Global – a fully managed returns SaaS platform that provides retailers with a returns portal for consumers to return goods online. ZigZag also provides the solution to over a dozen international carriers, postal providers and 3PLs to enable them to offer a market-leading returns solution to their clients, processing millions of returns every month. ZigZag was acquired by Global Blue in 2021.
---
Presentation
How returns have redefined the relationships between consumers and retailers
As more consumers than ever before head online, returns have naturally become an integral part of the e-commerce experience. 79% of consumers check the returns policy before making a purchase and 46% will abandon their basket if they are not impressed with what they see. The returns process is redefining relationships between customers and retailers like never before. ZigZag will explore the behavior of German consumers around the returns process, utilizing ZigZag's exclusive consumer research. Faster refunds, quicker collections or convenient drop-off locations, low-cost or free options, tracking capabilities and more: the list of customer expectations grows each year.