Speaker Details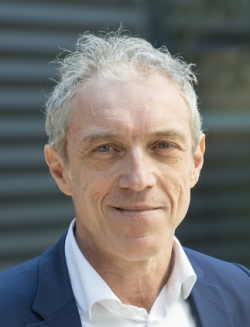 Maurizio Puppo
Maurizio Puppo was born in Italy and lives in Paris, France. International executive strategist, with a wide-ranging experience in international business development, leading the marketing, communication and commercial departments in Solystic, providing strategic and business guidelines for more than 20 countries, in APAC, Europe and America. He is a member of the International Francophone Press Union (UPF), Francophone association of journalists. Columnist for the web site magazine Altritaliani.net and other magazines, author of several books in Italy.
---
Presentation
Rethinking urban logistics
What are we talking about, when we are talking about urban logistics? In Paris, one million deliveries are made every single day, producing one million tonnes of CO2 every year; liveability, congestion, air pollution, CO2 emissions, not to mention impacts on road traffic, noise, health and safety. This is just an example of how rethinking urban logistics is a key point of the next future: securing life and healthy conditions while providing citizens with easy access to services and goods. A comprehensive organization and intelligent automation of logistic operation can typically contribute to reconcile economic growth, environmental balance and social progress.