Speaker Details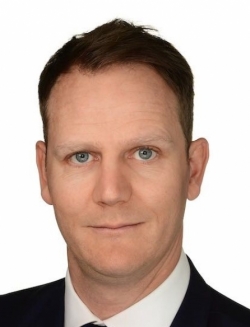 Damian Paterson
Damian has over 15 years of experience working with start-ups and major organizations across Africa, Europe, Australia, and New Zealand. He has led operational and profit improvement programs for clients across freight and logistics, banking, energy, and retail. Damian's teams have designed and implemented major network and cost transformation programs, developed solutions for understanding and acting on profitability insights, and continually delivered data-driven profit improvement, acting as trusted commercial partners for senior business leaders around the world.
---
Presentation
Leverage your data to become an e-commerce shipper of choice
Covid-19 accelerated the shift from B2B to B2C and generated significant growth in e-commerce parcel volumes, bringing with it changes in freight and delivery profiles, as well as customer expectations. While operationally challenging, surging volumes represent a major opportunity for operators to grow profitable parcel businesses. To capture these opportunities, operators must better leverage their operational and customer data to accelerate their transformation programs and adapt to evolving customer preferences. We will share our frameworks and methodologies developed through years of industry experience to design and deliver data-driven network transformations, capture volumes and become an e-commerce shipper of choice.