Parcel+Post Expo Innovation Forum
3 FULL DAYS OF TECHNOLOGY-FOCUSED & INNOVATIVE PRESENTATIONS FROM INDUSTRY-LEADING EXHIBITORS
Your exhibition pass will also give you access to the presentations at the Parcel+Post Expo Innovation Forum!
Taking place alongside the Forum is the free-to-attend Parcel+Post Expo Innovation Forum, which will feature 50+ presentations from leading technology providers and innovators showcasing the latest technologies and solutions within the industry!
Innovation Forum Program
---
Day 1: Tuesday, October 24
Stage One - Hall 10

Data optimization solutions
10:20 - 11:20
Moderator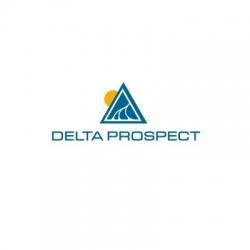 Gavin Macrae
Co-Founder & President
Delta Prospect
UK
10:20
Putting your data to work

Gordon Steward
Marketing Director
The Information Factory
UK
Eric Schmidt, former Google CEO once said '5 exabytes of information was created between the dawn of civilization and 2003, but that much is now produced every 2 days'. That's a lot of data. The challenge now is to put it to work. When used effectively, data is descriptive (what's happening), diagnostic (why did it happen), predictive (what will happen) and prescriptive (how to make it happen). This presentation will introduce different techniques businesses can adopt to 'put their data to work'. It will also highlight obstacles to being data-driven and offer solutions, via real-life examples, for overcoming those challenges.
What the audience will learn
How businesses can use their data to analyse their business and understand how it is performing - and why
How data science techniques can be used to predict what will happen in the future - on a variety of topics from customer defection rates to inventory levels.
Using data to manage the end to end visiblity and flow of your business and to move it in the direction you want it to.
The potential challenges any organisation might face when undertaking a data analytics program (data silos, inaccurate data, too much / too little, lack of trust, difficulties and delays in accessing data and lack of clarity.
Practical solutions to overcoming the challenges to being data-driven.
10:40
The super-efficient warehouse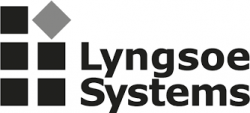 Martin Starup
Senior Business Development Executive
Lyngsoe Systems
Denmark
Do you have a solution where all available data are in systems of records such as WMS, TMS and others? A setup where the data entry consists of API integrations from other systems, manual entry or barcode scanning? Are inaccuracies being inherited from system to system? If so, all these issues will cause extra work, poor utilization of capacity, errors, lost sale and inventory. These problems make it impossible to provide accurate data to customers tracking solutions, run a cost-efficient operation and it reduces the ability to beat the competition. Imagine a warehouse where you know where every item is in real time!
What the audience will learn
11:00
Peak Season: a new approach to transform your delivery performance

Michael Anderson
Head of Parcel Sector Solutions
Kardinal
France
In recent years, postal and parcel delivery operators have faced increasingly challenging and unpredictable peak seasons. Faced with volatile volumes, these industry players often grapple with the difficulty of adequately preparing for this critical period, leading to a significant impact on their service quality and profitability. In response to this challenge, Kardinal has pioneered an innovative approach to support postal and parcel delivery stakeholders in their peak season preparations. By strategically anticipating various scenarios, they can optimize their resources and maximize both profitability and service quality, ensuring a successful peak season!
What the audience will learn
Reminder of recent industry challenges
Strategies implemented by posts and parcel delivery players to deal with it
How leveraging data and advanced maths to solve both strategic & operational issues
Stage One - Hall 10

Ecommerce and retail
11:20 - 13:00
Moderator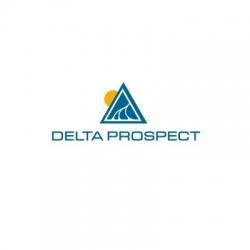 Gavin Macrae
Co-Founder & President
Delta Prospect
UK
11:20
Development and trend of cross-border e-commerce logistics in China

Feng Liu
VP
WallTech (China) Co., Ltd
China
Shunri Guo
CEO
WallTech
China
In the dynamic realm of global trade, the proportion of cross-border e-commerce trade within the total share of cross-border trade is expanding year by year. In order to promptly meet the logistics demands of cross-border trade, China's cross-border e-commerce logistics have flourished through better infrastructure, regulations, and technology. This evolution aligns with trends such as trade integration, localization of cross-border services, sustainability of services, and data security. China's innovative approach on cross-border e-commerce logistics shapes efficient global trade and exceptional customer experience.
What the audience will learn
Rise of Cross-border E-commerce in China
Roles In Cross-border E-comm logistics
Development of Cross-border E-comm Logistics
Crucial Factors Of Development Trend
Improvement Trends in Cross-border E-comm Logistics
11:40
Resolving returns friction between merchants and consumers

Niall Boyle
Business Development Director
Auctane
USA
This presentation reveals data on the modern consumer's preferences for handling returns, and hones in on merchants' conflicting, current practices for handling returns – including the introduction of product exchanges into the workflow. Niall will provide strategies and technologies that merchants should adopt to make returns a conversion factor, rather than a friction point, between consumers and merchants.
What the audience will learn
The merchant <> consumer friction point: Most consumers believe that returns should be free. However, the majority of merchants do not offer free returns.
Implementing customer-centric returns: Recommendations for physical return label locations and alternatives to free returns, if needed.
Adding a seamless exchange workflow to your returns customer experience.
12:00
Becoming relevant in the new retail reality

Brody Buhler
CEO
Escher
USA
The retail landscape has fundamentally changed as customer behaviour has become more and more digital. Postal organizations that have transformed their branches have created remarkable value by reducing costs to serve while driving significant revenue growth. You'll get a view of what is working and what will be critical to get right over the next 3 years to thrive in the new retail reality.
What the audience will learn
How retail has fundamentally transformed
How the transformation of retail has been shaped by and is shaping customer behavior
Where postal organizations have used retail effectively to create value
What will be critical to get right to thrive in the future
12:20
The potential for light electric vehicles for last mile delivery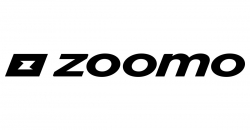 Michael Johnson
Co-Founder and Chief Revenue Officer
Zoomo
UK
Light electric vehicles' share of last mile delivery fleets is growing rapidly. As e-commerce continues to grow, delivery is increasingly on-demand, and anti-car legislation rolls out across more and more cities, parcel delivery players are exploring how this new form factor can replace delivery vans in the last mile.Yet with such a nascent vehicle type, there will always be teething problems as well as structural issues which need to be solved before we see mass adoption.In this presentation, Zoomo shares its view on how parcel delivery players can not only adopt this new form factor but lead the charge.
What the audience will learn
Insight into how the parcel sector can adopt (and lead) the micro-fulfillment model
Learnings and similarities from the ultra fast delivery sector on how to meet customer delivery needs and demands
Global delivery trends
The benefits of light electric vehicles for delivery compared to vans and other petrol fuelled vehicles
12:40
Innovative solutions for your last mile strategy

Toshihide Soga
Ligier Professional Business Unit Director
Ligier Group
France
In the age of online retail and major environmental constraints, the "last mile" strategy has become a massive challenge for the whole logistical chain. With a portfolio of transport options making full use of new mobility solutions, the Ligier Professional range offers an effective response to the logistical challenges of bespoke delivery services. We draw upon our technological expertise and proven capacity for adaptation to develop and manufacture made-to-measure electric utility vehicles with three or four wheels. Equally proactive when it comes to customer service, the brand is your guarantee of effective maintenance and servicing for a turn-key logistical solution.
What the audience will learn
Ligier Professional offers an effective response to the logistical challenges of bespoke delivery services
The Group develop and manufacture made-to-measure electric utility vehicles with three or four wheels
The group's ability to respond and adapt to the changing mobility requirements of today's professionals.
Focus on Cargo bikes new product and refurbishment with second life activity.
13:00 - 14:00
Stage One - Hall 10

Parcel lockers and light electric vehicles - today's solutions and tomorrow's opportunities
14:00 - 15:20
Moderator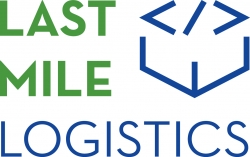 Bart Sebregts
Founder
Last Mile Logistics BV / VDL - CiPiO
Netherlands
14:00
Where is last-mile delivery heading? Navigating tomorrow's opportunities

Arild Brudeli
Head of Innovation
Paxster
Norway
Join Arild Brudeli, Head of Innovation at Paxster AS, who will be sharing insightful thoughts and posing intriguing questions about the future of last mile delivery. He'll dive into the dynamic world of logistics, exploring the untapped opportunities that lie ahead. Prepare to be engaged as he challenges conventional thinking and invites us to ponder the potential innovations that can shape how we send, receive, and experience the final leg of deliveries. Let's navigate the landscape of tomorrow, uncovering the key to unlocking boundless possibilities in last mile delivery.
What the audience will learn
Leave with excitement and a forward-thinking mindset for the future of last-mile delivery.
Gain a deeper appreciation for the boundless possibilities in last-mile logistics.
Explore the potential impact of changing consumer expectations and behaviours on the future of last mile logistics.
14:20
Engineering and production of parcel machines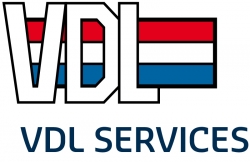 Rob Diepstraten
Managing Director
VDL Services BV
Netherlands
Join Rob Diepstraten, Managing Director at VDL Services bv, who will introduce to you the VDL Groep and their engineering and production capabilities. He will take you on a journey where you get to experience the entire development and production process of the CiPiO Parcel Machines and learn about the importance of the cooperation between the various stakeholders that make this process possible. Furthermore, you will be challenged to think about new developments and their corresponding production processes.
What the audience will learn
14:40
Parcel machines in The Netherlands - opportunities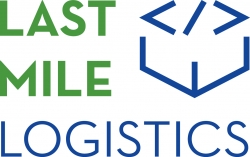 Bart Sebregts
Founder
Last Mile Logistics BV / VDL - CiPiO
Netherlands
As the founder of Last Mile Logistics and CiPiO, Bart will talk about the opportunities for carriers and national postal operators and also real-estate owners when starting to work with parcel machines, and also what operational problems they will run into. Bart will also provide his ideas and view on what should happen to speed up and optimize the use of parcel machines, both by national postal operators as well as by consumers and the real-estate owners. Touching topics like legislation, legacies, business model, alternative business models, hubs and combining LEV's with parcel machines will be addressed.
What the audience will learn
Current situation of parcel machine networks in The Netherlands, and where the market is evolving towards
What opportunities does The Netherlands offer for all stakeholders involved in a delivery in a parcel machine?
What is required to further speed up the implementation of parcel machines in The Netherlands and also in the rest of the world?
Why Parcel Machines plus Light Electric Vehicles (LEVs) are a winning combination in dense area's
And last but not least: What can Last Mile Logistics + VDL Groep + VDL-CiPiO contribute to your project with parcel machines?
15:00
Succesful deployment of white label parcel lockers in apartment buildings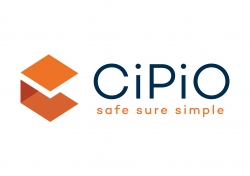 Ed Klijsen
Chief Parcel Officer
CiPiO
Netherlands
The presentation will cover Why residents want a locker solution in their apartment building and why a white label solution is the best possible way to do this Why placement of the locker alone is just the start and not the finish line; key success factors that owners should know of Why customer support makes or brakes a successful rollout in an apartment building
What the audience will learn
Why white label parcel lockers are a must in apartment buildings
Early recognition of a full service concept and communication to (new) residents determine the success
A working white label parcel locker alone is not a complete solution; customer service as a vital factor
Stage One - Hall 10

Improving efficiency - solutions for cost and revenue management
15:20 - 17:20
Moderator

Graeme Lee
Senior Partner
Sunflower Associates
UK
15:20
The importance of independent, reliable measurement in driving growth

Will Simpson
Client Director
Kantar
UK
Quality matters – for your brand and it's market share – and it's consumer that perceive quality. Having a 360' end-to-end view of how your organisation is serving its customers is vital to continued growth. Business leaders cannot lead the transformations required in the dark so investing in dependable, customer-orientated data is a must, and every penny should drive value for your organisation. Let Kantar show you how!
What the audience will learn
Transit measurements are not just for regulation – you need them for the battle ahead
The importance of competing on quality as well as cost
How regulatory measurements can give you more bang for your buck
15:40
How to use robots to move material economically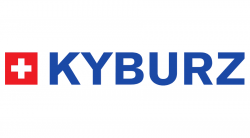 Dr Erik Wilhelm
Head of Research
Kyburz Switzerland AG
Switzerland
In 2023 Kyburz Switzerland AG deployed an indoor/outdoor capable AGV at a customer site with the mission of moving up to 2 Tonnes of material between the warehouse and production facilities. This presentation will focus on the opportunities and challenges surrounding autonomous material transport, with emphasis on how the lessons-learned can be abstracted to other manufacturing sites. Both the economics and social aspects of autonomous ground vehicles will be discussed. Kyburz Switzerland AG – a well-established manufacturer of electric delivery vehicles – will also describe technical details relevant to others developing self-driving systems.
What the audience will learn
Autonomous outdoor robots
Economics of material handling
Real-world lessons learned
Heavy duty robotic operations
All-weather robotics
16:00
Device downtime: the biggest problem facing post & parcel companies

Shash Anand
Senior Vice President, Product Strategy
SOTI
Ireland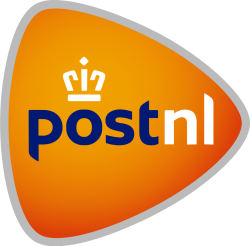 John Vos
Senior Solution Consultant | Product Owner Mobile Application Integration
PostNL Holding B.V.
Netherlands
Bad weather and heavy traffic may slow down post and parcel (P&P) deliveries, but device downtime can bring them to a halt. This is confirmed by a SOTI study which found that 98% of P&P IT managers deal with issues that delay shipments in a normal week and that P&P employees in Australia lose 15 working hours per month because of downtime. In today's competitive P&P landscape, those who can deliver on time, every time, win the loyalties and dollars of customers. Learn just how damaging device downtime is to the P&P industry and how SOTI can help minimize it.
What the audience will learn
16:20
Linehaul planning 4.0

David Torosyan
Account Manager Post & Parcel
Transmetrics
Bulgaria
This talk will cover the latest advancements in linehaul planning, including how new technologies and data-driven approaches are changing the industry. Attendees can expect to gain insights into how Linehaul Planning 4.0 can help optimize operations, reduce costs, and increase efficiency.
What the audience will learn
optimize operations
reduce costs
increase efficiency
16:40
From 2D images to 3D videos

Lorenzo D'Arsiè
Product Manager
Prime Vision
Netherlands
Most computer vision solutions for the postal market are based on single 2D images. This limitation leads to an increasingly more complex effort to extrapolate information for the logistic process. At Prime Vision we are developing a new product line centered on understanding the environment with 3D video. Organically adding one spatial and one temporal axis in our algorithms opens new optimization routes in how we sort, handle, stack, pack, track, and move parcels and other logistic items.
What the audience will learn
How to get from 2D to 3D videos
How optimize routes for sorting etc.
The latest on artificial intelligence
17:00
Wheel sorter system for Korea Post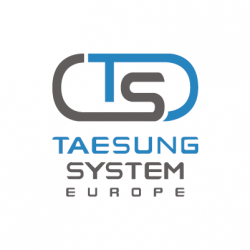 JooWeon Kim
EVP of Logistics Automation
Taesung System Co. Ltd
Korea
The project we did with Korea Post is a 4 way wheel sorter system to sort parcels for better efficiency. Indeed, our solution can save space, is highly efficient. You can see fast ROI from this solution.
What the audience will learn
Highly improvement in postal classification work efficiency
How Taesung's Sorters Contributed to better accuracy result
Conservation of Logistics Space Using Sorter
How Taesung Sorter sorts various forms of Parcels