Parcel+Post Expo Innovation Forum
3 FULL DAYS OF TECHNOLOGY-FOCUSED & INNOVATIVE PRESENTATIONS FROM INDUSTRY-LEADING EXHIBITORS
Your exhibition pass will also give you access to the presentations at the Parcel+Post Expo Innovation Forum!
Taking place alongside the Forum is the free-to-attend Parcel+Post Expo Innovation Forum, which will feature 50+ presentations from leading technology providers and innovators showcasing the latest technologies and solutions within the industry!
Innovation Forum Program
---
Day 3: Thursday, October 26
Stage One - Hall 10

Software solutions
10:00 - 12:00
Moderator

Graeme Lee
Senior Partner
Sunflower Associates
UK
10:00
Official launch of SeeGALE solutions in Europe

Noriaki Yoshizawa
Executive Manager, Wireless Solutions Division
KYOCERA Communication Systems
Japan
Join UnaBiz & Kyocera Communication Systems for the official launch of SeeGALE - an Ultra Low-Cost never-before-seen asset management solution designed for parcel tracking empowered by Sigfox 0G technology. SeeGALE is a ground-breaking IoT solution that tracks your parcel automatically when you attach the film-shaped device to your parcel and ship it! Imagine a world with no reader required - Gain access to data such as; time of shipment, opening of parcels at arbitrary intervals for up to 5 years! Discover untapped markets and new use cases that add value for your customers with the SeeGALE solution!
What the audience will learn
SeeGALE is an ultra low-cost asset management solution designed for parcel tracking empowered by Sigfox 0G technology
SeeGALE allows you to track your parcel automatically, without a reader, and provides users with key data points for up to 5 years
Discover untapped markets and new use cases that add value for your customers with the SeeGALE solution
10:20
Smalox-additional safety for a package not stolen from the doorstep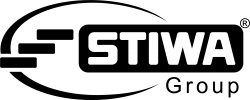 Stefan Gehmayr
Head of Sales & Marketing
Stiwa
Austria
With Smalox Stiwa Manufacturing has been developing a subtle, intelligent locking solution that does not need any battery or current. Innovative product solutions from the idea to serial production: this is what STIWA stands for. Coming from high-performance automation Stiwa has been industrializing products and bringing products from the idea to market maturity. At the Parcel & Postexpo Stiwa is presenting a subtle smart locking solution to the parcel market to avoid thefts at the doorstep without being dependent on any key or nor electricity.
What the audience will learn
parcel secured on the doorstep
no more lost keys
Environmentally friendly, as it does not need batteries at all
very light weight so that the mechanism used could even be used in drones
10:40
Safer logistics for our future - stopping illicit trade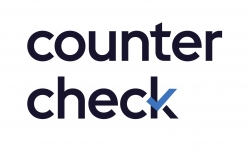 Phil Hamilton
CEO / Co-Founder
Countercheck
Germany
Counterfeit items make up 3 trillion USD which detracts over 500 Billion USD from our economy each year. Criminals can make 200% profit on drugs and 2000% on counterfeit. When a counterfeit is purchased, the proceeds go towards drugs, prostitution, terrorism, bombings, child labour, and human trafficking. As a community with influence, it's essential that we protect our society. With 99,9% accuracy of our machine learning technology, Countercheck is the global standard anti-counterfeiting software that allows logistics firms to partner with brands in order to protect the community without any impact on daily flows.
What the audience will learn
The impact that the illicit trade has on consumers
The behind the scenes of the counterfeit production
How to identify illicit parcels at the point of sortation
Insights into Countercheck's Anti-Counterfeit Software
Benefits of partnering with Countercheck
11:00
Blockchain: how to bring philately into the 21st century

Anja Derkits
Blockchain Product Manager
Variussystems Digital solution
Austria
Blockchain technology drives an important change for the Parcel and Post Industry. Many postal organizations made their first steps and utilized the complexity of the Blockchain successfully: from Crypto stamp to track &trace. There is an unlimited potential of the improvement of traceability, increase of the efficiency and minimization of errors and frauds. Variussystems - part of the UPU - is the company that helps bridging traditional postal services with the Blockchain and has a great success story of introducing the Blockchain for Post Industry by doing both printing and IT implementation of the NFT stamp around the globe.
What the audience will learn
Digitalization of Philately
Digitalizaton of Postal services
Blockchain stamp collectors as a new target group
11:20
Innovation and evolution of the self-service postal kiosk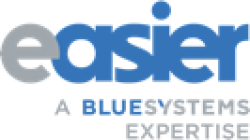 Peter Balfour
Business Development Manager
Easier
France
Easier have been supplying postal kiosks for the French post office for more than 20 years with nearly 10,000 kiosks supplied. Over this time the kiosk has changed and evolved through innovation by both Easier and La Poste. The presentation will look at what drove these changes, what has and has not worked and at innovation for the next generations of kiosks.
What the audience will learn
How Easier have developed their postal kiosks over the last 20 years
How Easier has met the requirement of its customers
What features have been added to each generation and why
What are the future customer requirements
The future of the self service postal kiosk
11:40
Voicebot to answer customer parcel questions at GLS and DPD

Thomas Van Durme
Managing Director
Orion Intelligence
Belgium
There is a direct relation between the number of parcels shipped and the number of customer service questions received. Even in 2023 telephony remains a channel of choice for many customers. We present real-life results of the AskOrion voicebot at GLS and DPD: - how is the parcel voicebot used? - what is the intelligence behind it? - how many questions are automatically handled at GLS and DPD? - what about languages? - how does this affect customer experience? We know the industry is under pressure: fast responses to customers (end-receivers) help to keep churn under control.
What the audience will learn
Usage of voicebot in the parcel industry
Actual results at GLS and DPD
Key differences between 'simple' voicebot platforms and sector based artificial intelligence
How to quickly improve customer experience