Parcel+Post Expo Innovation Forum
3 FULL DAYS OF TECHNOLOGY-FOCUSED & INNOVATIVE PRESENTATIONS FROM INDUSTRY-LEADING EXHIBITORS
Your exhibition pass will also give you access to the presentations at the Parcel+Post Expo Innovation Forum!
Taking place alongside the Forum is the free-to-attend Parcel+Post Expo Innovation Forum, which will feature 50+ presentations from leading technology providers and innovators showcasing the latest technologies and solutions within the industry!
Innovation Forum Program
---
Day 1: Tuesday, October 24
Stage One - Hall 10

Data optimization solutions
10:20 - 11:20
Moderator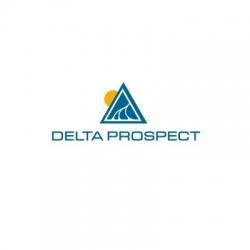 Gavin Macrae
Co-Founder & President
Delta Prospect
UK
10:20
Putting your data to work

Gordon Steward
Marketing Director
The Information Factory
UK
Eric Schmidt, former Google CEO once said '5 exabytes of information was created between the dawn of civilization and 2003, but that much is now produced every 2 days'. That's a lot of data. The challenge now is to put it to work. When used effectively, data is descriptive (what's happening), diagnostic (why did it happen), predictive (what will happen) and prescriptive (how to make it happen). This presentation will introduce different techniques businesses can adopt to 'put their data to work'. It will also highlight obstacles to being data-driven and offer solutions, via real-life examples, for overcoming those challenges.
What the audience will learn
How businesses can use their data to analyse their business and understand how it is performing - and why
How data science techniques can be used to predict what will happen in the future - on a variety of topics from customer defection rates to inventory levels.
Using data to manage the end to end visiblity and flow of your business and to move it in the direction you want it to.
The potential challenges any organisation might face when undertaking a data analytics program (data silos, inaccurate data, too much / too little, lack of trust, difficulties and delays in accessing data and lack of clarity.
Practical solutions to overcoming the challenges to being data-driven.
10:40
The super-efficient warehouse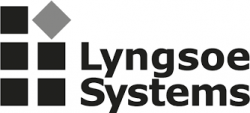 Martin Starup
Senior Business Development Executive
Lyngsoe Systems
Denmark
Do you have a solution where all available data are in systems of records such as WMS, TMS and others? A setup where the data entry consists of API integrations from other systems, manual entry or barcode scanning? Are inaccuracies being inherited from system to system? If so, all these issues will cause extra work, poor utilization of capacity, errors, lost sale and inventory. These problems make it impossible to provide accurate data to customers tracking solutions, run a cost-efficient operation and it reduces the ability to beat the competition. Imagine a warehouse where you know where every item is in real time!
What the audience will learn
11:00
Peak Season: a new approach to transform your delivery performance

Michael Anderson
Head of Parcel Sector Solutions
Kardinal
France
In recent years, postal and parcel delivery operators have faced increasingly challenging and unpredictable peak seasons. Faced with volatile volumes, these industry players often grapple with the difficulty of adequately preparing for this critical period, leading to a significant impact on their service quality and profitability. In response to this challenge, Kardinal has pioneered an innovative approach to support postal and parcel delivery stakeholders in their peak season preparations. By strategically anticipating various scenarios, they can optimize their resources and maximize both profitability and service quality, ensuring a successful peak season!
What the audience will learn
Reminder of recent industry challenges
Strategies implemented by posts and parcel delivery players to deal with it
How leveraging data and advanced maths to solve both strategic & operational issues
Day 1: Tuesday, October 24
Stage One - Hall 10

Ecommerce and retail
11:20 - 13:00
Moderator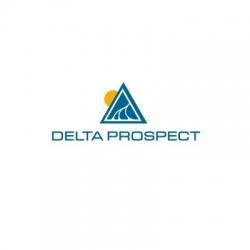 Gavin Macrae
Co-Founder & President
Delta Prospect
UK
11:20
Development and trend of cross-border e-commerce logistics in China

Feng Liu
VP
WallTech (China) Co., Ltd
China
Shunri Guo
CEO
WallTech
China
In the dynamic realm of global trade, the proportion of cross-border e-commerce trade within the total share of cross-border trade is expanding year by year. In order to promptly meet the logistics demands of cross-border trade, China's cross-border e-commerce logistics have flourished through better infrastructure, regulations, and technology. This evolution aligns with trends such as trade integration, localization of cross-border services, sustainability of services, and data security. China's innovative approach on cross-border e-commerce logistics shapes efficient global trade and exceptional customer experience.
What the audience will learn
Rise of Cross-border E-commerce in China
Roles In Cross-border E-comm logistics
Development of Cross-border E-comm Logistics
Crucial Factors Of Development Trend
Improvement Trends in Cross-border E-comm Logistics
11:40
Resolving returns friction between merchants and consumers

Niall Boyle
Business Development Director
Auctane
USA
This presentation reveals data on the modern consumer's preferences for handling returns, and hones in on merchants' conflicting, current practices for handling returns – including the introduction of product exchanges into the workflow. Niall will provide strategies and technologies that merchants should adopt to make returns a conversion factor, rather than a friction point, between consumers and merchants.
What the audience will learn
The merchant <> consumer friction point: Most consumers believe that returns should be free. However, the majority of merchants do not offer free returns.
Implementing customer-centric returns: Recommendations for physical return label locations and alternatives to free returns, if needed.
Adding a seamless exchange workflow to your returns customer experience.
12:00
Becoming relevant in the new retail reality

Brody Buhler
CEO
Escher
USA
The retail landscape has fundamentally changed as customer behaviour has become more and more digital. Postal organizations that have transformed their branches have created remarkable value by reducing costs to serve while driving significant revenue growth. You'll get a view of what is working and what will be critical to get right over the next 3 years to thrive in the new retail reality.
What the audience will learn
How retail has fundamentally transformed
How the transformation of retail has been shaped by and is shaping customer behavior
Where postal organizations have used retail effectively to create value
What will be critical to get right to thrive in the future
12:20
The potential for light electric vehicles for last mile delivery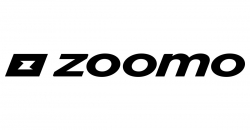 Michael Johnson
Co-Founder and Chief Revenue Officer
Zoomo
UK
Light electric vehicles' share of last mile delivery fleets is growing rapidly. As e-commerce continues to grow, delivery is increasingly on-demand, and anti-car legislation rolls out across more and more cities, parcel delivery players are exploring how this new form factor can replace delivery vans in the last mile.Yet with such a nascent vehicle type, there will always be teething problems as well as structural issues which need to be solved before we see mass adoption.In this presentation, Zoomo shares its view on how parcel delivery players can not only adopt this new form factor but lead the charge.
What the audience will learn
Insight into how the parcel sector can adopt (and lead) the micro-fulfillment model
Learnings and similarities from the ultra fast delivery sector on how to meet customer delivery needs and demands
Global delivery trends
The benefits of light electric vehicles for delivery compared to vans and other petrol fuelled vehicles
12:40
Innovative solutions for your last mile strategy

Toshihide Soga
Ligier Professional Business Unit Director
Ligier Group
France
In the age of online retail and major environmental constraints, the "last mile" strategy has become a massive challenge for the whole logistical chain. With a portfolio of transport options making full use of new mobility solutions, the Ligier Professional range offers an effective response to the logistical challenges of bespoke delivery services. We draw upon our technological expertise and proven capacity for adaptation to develop and manufacture made-to-measure electric utility vehicles with three or four wheels. Equally proactive when it comes to customer service, the brand is your guarantee of effective maintenance and servicing for a turn-key logistical solution.
What the audience will learn
Ligier Professional offers an effective response to the logistical challenges of bespoke delivery services
The Group develop and manufacture made-to-measure electric utility vehicles with three or four wheels
The group's ability to respond and adapt to the changing mobility requirements of today's professionals.
Focus on Cargo bikes new product and refurbishment with second life activity.
13:00 - 14:00
Day 1: Tuesday, October 24
Stage One - Hall 10

Parcel lockers and light electric vehicles - today's solutions and tomorrow's opportunities
14:00 - 15:20
Moderator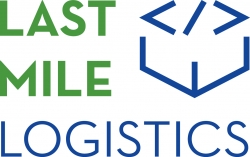 Bart Sebregts
Founder
Last Mile Logistics BV / VDL - CiPiO
Netherlands
14:00
Where is last-mile delivery heading? Navigating tomorrow's opportunities

Arild Brudeli
Head of Innovation
Paxster
Norway
Join Arild Brudeli, Head of Innovation at Paxster AS, who will be sharing insightful thoughts and posing intriguing questions about the future of last mile delivery. He'll dive into the dynamic world of logistics, exploring the untapped opportunities that lie ahead. Prepare to be engaged as he challenges conventional thinking and invites us to ponder the potential innovations that can shape how we send, receive, and experience the final leg of deliveries. Let's navigate the landscape of tomorrow, uncovering the key to unlocking boundless possibilities in last mile delivery.
What the audience will learn
Leave with excitement and a forward-thinking mindset for the future of last-mile delivery.
Gain a deeper appreciation for the boundless possibilities in last-mile logistics.
Explore the potential impact of changing consumer expectations and behaviours on the future of last mile logistics.
14:20
Engineering and production of parcel machines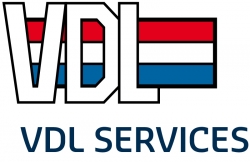 Rob Diepstraten
Managing Director
VDL Services BV
Netherlands
Join Rob Diepstraten, Managing Director at VDL Services bv, who will introduce to you the VDL Groep and their engineering and production capabilities. He will take you on a journey where you get to experience the entire development and production process of the CiPiO Parcel Machines and learn about the importance of the cooperation between the various stakeholders that make this process possible. Furthermore, you will be challenged to think about new developments and their corresponding production processes.
What the audience will learn
14:40
Parcel machines in The Netherlands - opportunities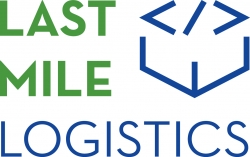 Bart Sebregts
Founder
Last Mile Logistics BV / VDL - CiPiO
Netherlands
As the founder of Last Mile Logistics and CiPiO, Bart will talk about the opportunities for carriers and national postal operators and also real-estate owners when starting to work with parcel machines, and also what operational problems they will run into. Bart will also provide his ideas and view on what should happen to speed up and optimize the use of parcel machines, both by national postal operators as well as by consumers and the real-estate owners. Touching topics like legislation, legacies, business model, alternative business models, hubs and combining LEV's with parcel machines will be addressed.
What the audience will learn
Current situation of parcel machine networks in The Netherlands, and where the market is evolving towards
What opportunities does The Netherlands offer for all stakeholders involved in a delivery in a parcel machine?
What is required to further speed up the implementation of parcel machines in The Netherlands and also in the rest of the world?
Why Parcel Machines plus Light Electric Vehicles (LEVs) are a winning combination in dense area's
And last but not least: What can Last Mile Logistics + VDL Groep + VDL-CiPiO contribute to your project with parcel machines?
15:00
Succesful deployment of white label parcel lockers in apartment buildings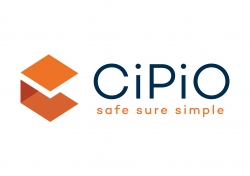 Ed Klijsen
Chief Parcel Officer
CiPiO
Netherlands
The presentation will cover Why residents want a locker solution in their apartment building and why a white label solution is the best possible way to do this Why placement of the locker alone is just the start and not the finish line; key success factors that owners should know of Why customer support makes or brakes a successful rollout in an apartment building
What the audience will learn
Why white label parcel lockers are a must in apartment buildings
Early recognition of a full service concept and communication to (new) residents determine the success
A working white label parcel locker alone is not a complete solution; customer service as a vital factor
Day 1: Tuesday, October 24
Stage One - Hall 10

Improving efficiency - solutions for cost and revenue management
15:20 - 17:20
Moderator

Graeme Lee
Senior Partner
Sunflower Associates
UK
15:20
The importance of independent, reliable measurement in driving growth

Will Simpson
Client Director
Kantar
UK
Quality matters – for your brand and it's market share – and it's consumer that perceive quality. Having a 360' end-to-end view of how your organisation is serving its customers is vital to continued growth. Business leaders cannot lead the transformations required in the dark so investing in dependable, customer-orientated data is a must, and every penny should drive value for your organisation. Let Kantar show you how!
What the audience will learn
Transit measurements are not just for regulation – you need them for the battle ahead
The importance of competing on quality as well as cost
How regulatory measurements can give you more bang for your buck
15:40
How to use robots to move material economically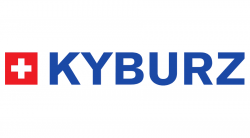 Dr Erik Wilhelm
Head of Research
Kyburz Switzerland AG
Switzerland
In 2023 Kyburz Switzerland AG deployed an indoor/outdoor capable AGV at a customer site with the mission of moving up to 2 Tonnes of material between the warehouse and production facilities. This presentation will focus on the opportunities and challenges surrounding autonomous material transport, with emphasis on how the lessons-learned can be abstracted to other manufacturing sites. Both the economics and social aspects of autonomous ground vehicles will be discussed. Kyburz Switzerland AG – a well-established manufacturer of electric delivery vehicles – will also describe technical details relevant to others developing self-driving systems.
What the audience will learn
Autonomous outdoor robots
Economics of material handling
Real-world lessons learned
Heavy duty robotic operations
All-weather robotics
16:00
Device downtime: the biggest problem facing post & parcel companies

Shash Anand
Senior Vice President, Product Strategy
SOTI
Ireland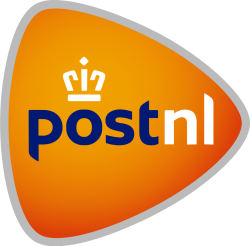 John Vos
Senior Solution Consultant | Product Owner Mobile Application Integration
PostNL Holding B.V.
Netherlands
Bad weather and heavy traffic may slow down post and parcel (P&P) deliveries, but device downtime can bring them to a halt. This is confirmed by a SOTI study which found that 98% of P&P IT managers deal with issues that delay shipments in a normal week and that P&P employees in Australia lose 15 working hours per month because of downtime. In today's competitive P&P landscape, those who can deliver on time, every time, win the loyalties and dollars of customers. Learn just how damaging device downtime is to the P&P industry and how SOTI can help minimize it.
What the audience will learn
16:20
Linehaul planning 4.0

David Torosyan
Account Manager Post & Parcel
Transmetrics
Bulgaria
This talk will cover the latest advancements in linehaul planning, including how new technologies and data-driven approaches are changing the industry. Attendees can expect to gain insights into how Linehaul Planning 4.0 can help optimize operations, reduce costs, and increase efficiency.
What the audience will learn
optimize operations
reduce costs
increase efficiency
16:40
From 2D images to 3D videos

Lorenzo D'Arsiè
Product Manager
Prime Vision
Netherlands
Most computer vision solutions for the postal market are based on single 2D images. This limitation leads to an increasingly more complex effort to extrapolate information for the logistic process. At Prime Vision we are developing a new product line centered on understanding the environment with 3D video. Organically adding one spatial and one temporal axis in our algorithms opens new optimization routes in how we sort, handle, stack, pack, track, and move parcels and other logistic items.
What the audience will learn
How to get from 2D to 3D videos
How optimize routes for sorting etc.
The latest on artificial intelligence
17:00
Wheel sorter system for Korea Post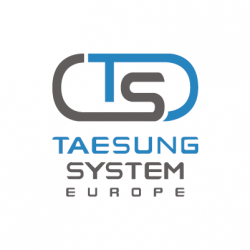 JooWeon Kim
EVP of Logistics Automation
Taesung System Co. Ltd
Korea
The project we did with Korea Post is a 4 way wheel sorter system to sort parcels for better efficiency. Indeed, our solution can save space, is highly efficient. You can see fast ROI from this solution.
What the audience will learn
Highly improvement in postal classification work efficiency
How Taesung's Sorters Contributed to better accuracy result
Conservation of Logistics Space Using Sorter
How Taesung Sorter sorts various forms of Parcels
Day 2: Wednesday, October 25
Stage One - Hall 10

Parcel sorting, robotics, automation Part 1
10:00 - 12:20
Moderator

Thomas Roggendorf
CEO
Roggendorf Management Group NV
Curacao
10:00
How robotics and AI revolutionize parcel sorting center operations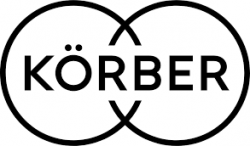 Thorsten Bohn
Head of Sales
Körber Supply Chain
Germany
Robotics and artificial intelligence (AI) ushered in a radical revolution in parcel sorting center operations – by automating sorting processes, enhancing efficiency, and improving accuracy. With these technological advances, the future of automated sort centers looks bright. Robotic systems with computer vision can quickly identify and sort packages, while AI-powered predictive analytics optimizes operations. As technology continues to evolve, automated sort centers have the potential to significantly enhance the speed and accuracy of parcel sorting, enhancing the overall efficiency of logistical processes. Join us for a captivating session that explores the transformative impact of robotics and AI on parcel sorting centers and the exciting possibilities that lie ahead.
What the audience will learn
how AMRs can navigate complex and dynamic environments without the need for human intervention
how this technology can help reduce labor costs and improve worker safety
how the use of AMRs in parcel sorting centers is a significant step towards automation
10:20
How sensors boost your operational excellence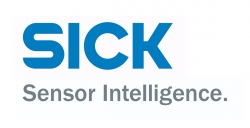 Philipp Behrends
Global Industry Manager CEP & Freight
SICK AG
Germany
How can you sweat the assets of your up-and-running sorting centres? Learn how Sensors + Software can help you to increase throughput, cope with labour shortages, become more sustainable, and eventually make your customers happy. We'll take you on a tour through the SICK Virtual Warehouse and show you how you can (further) automate crucial parts of your operations.
What the audience will learn
Sensor Automation
Boost KPI like Throughput, Read Rate, Accuracy
Optimize existing operations
10:40
A powerful tool for intralogistics automation

Rémi Guigas
CEO & Co-Founder
ENJOY AUTOMATION
France
Enjoy Automation provides advanced and inventive technologies to automate intralogistics procedures. The ENJOY WCS© software suite enables control and management of all processes within an automated warehouse. Our solution is compatible with all WMS in the market and can integrate your existing equipment or our supply. It's highly configurable, featuring a synoptic editor, and compatible with various media devices such as PCs, tablets, and smartphones. Using Using cutting-edge technologies (Google/Microsoft), ENJOY WCS© simplify your flow management thanks to a logigram enabling graphical tracking of parcel progression.
What the audience will learn
About ENJOY AUTOMATION's activities for intralogistics automation
How the software suite can manage processes in an automated warehouse
The way software suite simplifies flow management of parcel
Quick and easy integration of the solution with the existing warehouse management system
11:00
Evolution of cross-belt technology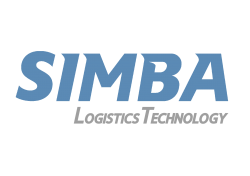 Landy Zhao
CEO
SIMBA TECH
China
Cross-belt is the most popular and proven sorting technology nowadays. High capacity and quantity of destination are the most distinguished feature. As times progress, more and more demand for parcel centres is exploding, such as higher throughput, a wider range of package sizes and types, and more restricted site space. Simba has made a lot of application innovations based on CBS technology and we will share these results at the show.
What the audience will learn
Achieving Higher capacity, multilayer CBS
Suitable for larger parcel sizes, one carrier two belt CBS
Suitable for heavier weight sizes, Heavy duty CBS
Suitable for a smaller venue, Vertical CBS
11:20
Robotics in logistics

Eddie Mennen
Managing Director
Yaskawa Benelux
Netherlands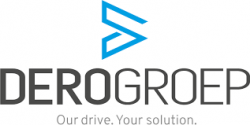 Jan-Peter Mollema
Sales and Business Development
Dero Groep
Netherlands
The presentation will cover how robot manufacturer and system integrator focus on automation in logistics. State of the art technology and application examples will be presented.
What the audience will learn
Insight in what current technology level of cobots and robots combined with AI vision systems
Insight in most promising robotic applications in parcel&post
11:40
Automation optimization is required in an increasing cost environment

JP Thorpe
Product Director - Sortation International
BlueCrest
USA
As the industry continues to drive efficiency throughout the value stream, the definition of automation continues to expand to include linkages between data, work flow, and intralogistics. This conversation considers how automation can be applied at various scales to streamline data collection, drive efficient processes, eliminate process duplication, and add visibility to operations for continuous improvement. Business logic is further applied to streamline main workflows, and to identify and drive productivity in exception work flows.
What the audience will learn
12:00
Solystic robotic induction - accelerate logistics automation - overview and application

Maurizio Puppo
Director of strategy and business development
Solystic
France

Valérie Knockaert
Business Development Manager
Solystic
France
Solystic Robotic Induction is based on the integration of upstream segregation system, off-the-shelf pick&place robot, completed by specific gripper and Solystic 'vision' (image processing) and control system. This solution is designed to be used on any induction line of the legacy Sorters to fit with the variability of the sorters lay-out, as an add–on independent of the systems control of the machines on which it is integrated.
What the audience will learn
Logistics automation & Robotic Solution at a glance
SOLYSTIC Robotic Induction_Overview
SOLYSTIC Robotic Induction_ Parcel Handling
SOLYSTIC Robotic Induction_ Application
12:20 - 14:00
Day 2: Wednesday, October 25
Stage Two - Hall 12

Lockers
10:20 - 13:00
Moderator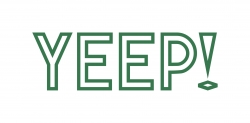 Alan Barrie
Chair
Delivering London/YEEP! Lockers
UK
10:20
ARKA ultra Sscure platform: The antifraud software - opening new markets for the smart locker networks in the last mile delivery

Lucian Ulmanu
CEO
ARKA
Romania
The presentation will cover the impact of AI technology and automation on delivery services; an introduction to the anti-fraud platform - banking security level introduced to the smart locker networks in the last mile; the latest innovations in the last mile delivery - the ARKA Ultra Secure Platform and its benefits; and restricted markets now accessible for smart locker networks in the last mile.
What the audience will learn
Which new markets can be accessed by using the Ultra Secure Platform
How does the Antifraud Software work
How secure is the process of vetting the consignee
How Carriers and Online Stores can integrate with the Antifraud Software
the ARKA Ultra Secure Platform
10:40
Are parcel lockers the ultimate unattended delivery solution?

Tadej Visinski
CEO
Direct4me d.o.o.
Slovenia
Growing parcel volumes due to e-commerce boom over past decade has set the demand for las-mile delivery companies higher and higher. Traditional delivery methods including parcel shops simply do not work anymore. Each courier must be more efficient, but not on the account of extent workload. Parcel lockers seemed ideal, but solutions available in the market differ much. What are the requirements when selecting the parcel locker solution not only for today, but also for tomorrow? Is ability to set-up high density network enough? How about temperature-controlled lockers, home-private parcel boxes, payment solutions, other services...?
What the audience will learn
Unattended delivery is the key for last-mile industry to cope with increased parcel volumes.
High-density network of parcel lockers is the basis for sucessful unattended delivery.
The real opportunity is unattended home delivery.
Numerous new services and new revenues can be created based on a good unattended delivery infrastructure.
11:00
Powering the rise of C2C logistics with vinted go parcel locker network powered by Bloq.it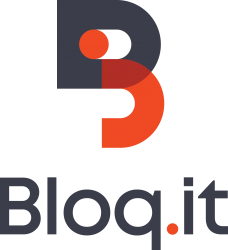 Miha Jagodic
Co-Founder & CEO
Bloq.it
Join Bloq.it as we dive deep into the world of Automated Parcel Machines (APMs) and their role in transforming last-mile deliveries, specifically in the C2C marketplace environment. We'll take a closer look at Bloq.it's partnership with Vinted Go, Vinted's new logistics branch, and the potential impact on user experience for a community of over 80 million users. Discover how we quickly rolled out the first and largest Locker-to-Locker network, in little over three months. We'll discuss the real benefits of the VLocker powered by Bloq.it - efficiency, cost savings, and reducing the environmental footprint. We'll also address the challenges of implementing APMs in the C2C marketplace and explore the software-driven future of parcel lockers and why Bloq.it is at the helm of it.
What the audience will learn
The current landscape of C2C logistics, Enhancing user experience for a +80M users marketplace
The importance of collaborative work, how Bloq.it rolled out Vinted Go's smart locker network in little over 3 months
Increasing efficiency and reducing costs in Vinted's last mile delivery with the VLocker, the importance of constant research and product development.The benefits of the VLocker powered by Bloq.it for increasing efficiency and reducing costs in Vinted's l
The impact of implementing APMs in the last mile delivery of C2C marketplaces for the environment and overall business model, scaling the first and largest locker to locker network with Vinted Go
The importance of a software centric approach to building a parcel locker network
11:20
Parcel lockers of the future

Roman Melnychuk
Marketing Manager
Modern-Expo
Ukraine
Customers are more demanding. They are not ready to wait and adapt to the post office's or the store's working hours. Moreover, they demand greater flexibility, speed, new advantages, and added value from the business. So we were thinking about what if we supplement the parcel locker with new functions? Today Parcel lockers are not just delivery points, it's the places with NEW BUSINESS OPTIONS, that are helping to generate additional profit
What the audience will learn
Sustainability in parcel lockers
Autonomous solutions are gaining momentum
Generating of additional profit in the same locations
Parcel lockers are not enough, customers require more flexibility
11:40
Maximum flexibility for your logistics solution

Robert Zehetner
Vice President Logistic Automation
KEBA Handover Automation GmbH
Austria
KEBA's parcel locker solution stands for highly flexible and customizable, with a wide range of box sizes and configurations available to meet customers' specific needs. The lockers can be operated through an app or a touchscreen display and require no time-consuming site preparation, making them quick and easy to install and allowing for easy relocation. KEBA also offers customizable software tools and related services for effective management of the parcel locker network, including real-time tracking and reporting for complete transparency throughout the delivery process.
What the audience will learn
KEBA stands out for its unmatched flexibility.
KEBA parcel lockers offer a wide range of box sizes and configurations available to meet customers' specific needs.Customers can choose to operate the lockers through an app or a touchscreen display. The solution requires no time-consuming site preparat
KEBA's software and related services are highly customizable, ensuring customers have the support they need to manage their parcel locker network effectively.
12:00
Delivering the future: Cleveron's last-mile solutions for enhanced customer experience

Arti Kütt
CEO
Cleveron AS
Estonia
Cleveron's mission is to create a seamless and efficient parcel handover process, giving people the precious gift of time. In a world where short-term fixes no longer suffice, we are on a mission to provide sustainable, long-term solutions to address the ever-evolving challenges of the industry while enhancing the customer experience. Join us in shaping a transformative journey towards enhanced customer satisfaction and a sustainable tomorrow. Together, we pave the way for a brighter future in the world of e-commerce and beyond.
What the audience will learn
The role of innovation in shaping the future
Automation in the last mile as the key to success
The importance of excellent customer experience
12:20
Solving the City dilemma: Consolidate and collaborate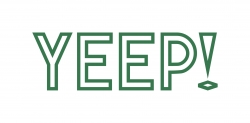 Alan Barrie
Chair
Delivering London/YEEP! Lockers
UK
Cities like London face a double dilemma as they must reduce harmful emissions and also reduce congestion on their streets. Both issues are of equal importance to politicians and policymakers. Transport contributes over 25% of all emissions so parcel delivery growth is seen as a problem as more parcels = more vans = more pollution. Electrification solves the first dilemma but does nothing for the second – a van is a van is a van. So what does a city do to challenge this? Regulate to force change or collaborate with the industry to find ways to deliver more parcels with less road miles? Consolidated delivery to hyper-local PUDO points provides the only viable and scalable alternative to overlapping home deliveries which are wasteful, resource hungry and often inconvenient to the end customer. The parcel industry is facing up to its responsibilities and is on the case, but will carriers go it alone or collaborate to bring the best coverage and convenience to the customer? Will cities work with the industry to facilitate change or be forced to regulate to get the changes they need? YEEP! Is a new UK locker network which is daring to challenge the status quo.
What the audience will learn
Cities must act, with or without co-operation from industry
Carriers are responding to sustainability challenges, both environmentally and financially
Out of home at scale brings customer, environmental and efficiency benefits
YEEP! is a parcel locker network that is community based and open to all
12:40
How to deploy AI to replace 4FTE within one locker

Ann Snitko
CPO
OMNIC
United Arab Emirates
Innovations in logistics and AI, like Auto Vision, enable significant efficiency gains by reducing reliance on human labor. AI automates operations, while self-service empowers specialists in their routine tasks, lowering costs. For large enterprises and government agencies, we offer a simplified model for implementing self-service networks, reducing bureaucratic barriers and uncertainties in project adoption, and leading to tangible business benefits.
What the audience will learn
Leveraging auto vision technology in self-service solutions
Optimizing efficiency in self-service networks with AI, replacing 4 FTE in one parcel locker
Efficiently launching parcel locker networks for B2G and enterprise companies
13:00
Could regulation drive open locker network growth?

Gary Winter
VP, Strategic Initiatives
Parcel Pending by Quadient
France
Carbon neutral goals have brought innovations to existing carrier models. As various countries consider regulations to reinforce climate initiatives, carriers will be pushed to further rethink their strategies. An open locker network shared by more than one carrier can reduce environmental impact by consolidating first mile and last mile deliveries. This session will review the roll-out and usage of the successful Japanese network, including consumer survey results. We will review the potential climate impact and the added operational benefits of an open locker network and review implementation factors based on market behaviour and carrier profiles.
What the audience will learn
How climate regulations could directly or indirectly target carriers.
Strategies for approaching an open locker network – solo or in partnership.
Lessons learned from existing locker placements.
13:20 - 14:00
Day 2: Wednesday, October 25
Stage One - Hall 10

Parcel sorting, robotics, automation Part 2
14:00 - 16:20
Moderator

Graeme Lee
Senior Partner
Sunflower Associates
UK
14:00
Warehousing solution by Picchi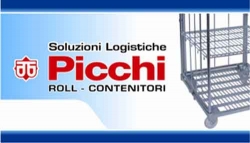 Roberta Picchi
Sales Manager
Picchi Snc
Italy
Picchi designs and manufactures wire trolleys and containers mainly used for material handling, order preparation and handling goods in warehouses. Our flexibility to develop customized products based on specific customer needs allows us to serve different sectors (industrial laundries, supermarkets, transport, and logistics sector).
What the audience will learn
our products
our company mission/value
our working sector
14:20
Mitigating parcel variability with an adaptable AI vision software
Erik Nieves
Co-Founder & CEO
Plus One Robotics, Inc.
USA
In this presentation, Erik Nieves will discuss the long-tailed and shifting distribution of parcels in fulfillment and distribution centers and how utilizing an adaptable, symbiotic human-ai vision system is the best way to approach the realities of volume and variability. Based on the assumption of change, rather than the anticipation of control, humans and AI working together can handle infinite variety as it occurs.
What the audience will learn
Automated Parcel Handling Systems
Variation and Distribution
Universal vs. Adaptable Systems
Symbiotic Human-AI System
Remote Human Intervention = Adaptability
14:40
Logistics automated palletizing process

Johan Westenbroek
Key Account Manager
Qimarox
Netherlands
Qimarox: has developed a logistics solution for automating the unloading of containers. – Logistics automated palletizing process Qimarox introduces a brand new palletizer especially developed for a logistic environment where palletizing goods from containers happens often. Thanks to its unique pattern generator, the Qimarox Highrunner HR9 can stack boxes of almost any size on pallets at lightning speed. With this innovation, importers of various products are able to largely automate the unloading of containers. The result: improved ergonomics and savings on time and personnel costs.
What the audience will learn
How to automate the unloading and palletizing processes of a (logistics) company
What make the palletizer unique
How the smart pattern generator with 3d scanner works
How the palletizer works and why it is patented
How to deploy such an palletizer
15:00
The Custom Group is the ideal partner for a world-class postal & parcel experience and for the simplification of public services.

Diana Lica
Territory Manager Eastern Europe, Greece/Malta/Cyprus
Custom
Italy
The Custom Group, known as a leader in the field of retail automation, in recent years has expanded its solutions also in the postal & parcel sector, giving life to a series of technological solutions that are bringing postal services towards a new era. An integrated offer of innovative solutions whose main objective is to simplify and improve access to Public Administration services for citizens across Europe. Custom guarantees a complete offer to support the change in the postal world through: -complete solutions - weighing, mobile printers, mobile computing; -access optimization with queue management systems; -label printers for precise shipment management; -integrated postal & parcel ecosystem; -digital signage; -secure lockers for reliable deliveries and pickups. Custom goes beyond public services and also offers solutions for the corporate sector, creating real Control Rooms. These are interactive and collaborative work spaces, designed on the specific needs of the interlocutor and capable of integrating pre-existing technologies into a new advanced digital ecosystem: data flows and audio-video signals are displayed in real time on large surfaces interactive, allowing you to enhance management control in an innovative way.
What the audience will learn
Presentation of the wide range of postal & parcel solutions offered by Custom, covering both the front end, back end, and on-field (lockers, self-service out-door solutions & mobility management)
Innovative solutions such as Smart Charge Lockers and Multi-Service Kiosks, as well as Digital Signage, designed to simplify access to public services and enhance the lives of citizens
Custom's cross-cutting and innovative approach, including the use of interactive Control Rooms to improve the efficiency of postal & parcel operations
Case study of the POLIS project and how it transformed Post into Unique Service Points, simplifying access to public services in municipalities
15:20
Revolutionizing logistics efficiency - SP500X ScanPrinter product presentation

Claes Egerstad
International Sales Manager
Handheld
Sweden
During this presentation, you will learn a better way to identify, sort and label large volumes of parcels, replacing time-consuming processes while cutting costs. Handheld's SP500X ScanPrinter represents an evolutionary leap in parcel handling. Developed by Handheld in partnership with the world's leading package shipping and logistics company, the unique SP500X is the only product in its category: an all-in-one, wearable scan-and-print device. With the SP500X ScanPrinter workers can scan, print instructions and sort more than 1,250 parcels per hour. The performance of SP500X exceeds all equivalent solutions and will increase your operational efficiency. Not convinced? Join our live demonstration!
What the audience will learn
1. Patented technology that eliminates labels
2. Cutting operating- and environmental costs
3. High speed scanning + extended performance
4. Easy integration with existing IT
5. Live demonstration
15:40
A PostNL case study: How to combine 2 CEP business processes using automated sorting.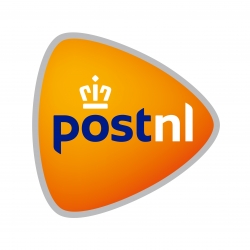 Roy Rachman
Program Manager Logistics
PostNL Logistic Solutions
Netherlands
Logistical workspace is getting scarce especially in the Netherlands. This requires more effective utilization rate of the workspace available using automation for CEP companies. PostNL will present how they combined 2 processes with using automation, saving footprint, MHE, and investments. The overall concept will be discussed as well as the unique chute design & software functionalities. After the presentation the audience is invited to see the result in real life by signing up for a field trip.
What the audience will learn
How to combine 2 CEP business processes.
How to minimize footprint of automation technology.
What criteria to take into account for selecting automation technology.
What the importance is of co-designing together with your supplier.
Why not to underestimate IT / Controls in your operation.
16:00
Highly efficient sorting machine for Tunisian Post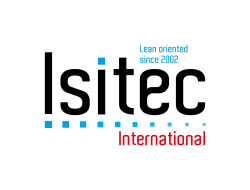 Gilles Poderos
General Director
Isitec International
France
This project aims to manage incoming and outgoing parcels in the airport hub of Tunis Cartage. Thanks to this installation, Isisort+ will handle the process of securing via x-ray : the opening of the bags, control of the parcels, weighing, measurement, reading of the barcode/OCR and the exit of the parcels. Isisort+ is controlled by a PC automaton that communicate directly with Tunisian Post's computer system. Based on the active technology "wheel sorting", this machine is able to handle parcels or polybags from 20g to 15kg, from 120*120*5 to 800*500*500 mm with a speed of 1400 objects/hour to 30 outputs. This system is a first in Africa and was developed jointly between Tunisian Post Office and the design services of Isitec International.
What the audience will learn
Possibility to deliver a turnkey sorting center : mechanically and electronically
System which offers a wide range of uses and evolving over time
A large part of the machine has been produced on site in Tunisia, in order to limit the CO2 impact and the transport costs
Automatisation of a postal organisation
Day 2: Wednesday, October 25
Stage Two - Hall 12

Last mile solutions
14:00 - 16:40
Moderator

Dirk van Lammeren
CCO
Prime Vision
Netherlands
14:00
A reliable Milkman always keeps his delivery as promised!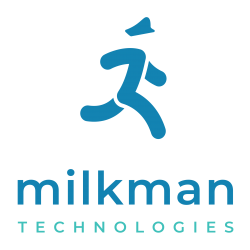 Valentina Russo
Chief Marketing Officer
Milkman Technologies
Italy
You probably don't remember when the milkman from the local dairy delivered bottles of fresh cold milk to your front porch at dawn. Snug in bed you could hear the glass bottles clinking in those old wire milk baskets as he replaced your empties with full ones. You could count on it like birdsong. Since then, much has changed but the last-mile delivery KPI remains, "deliver on expectations." The Milkman Smart Promise for Last Mile is a cloud-based solution designed to efficiently and sustainably manage last-mile logistics, allowing organizations to optimize the deliveries with better control of the execution.
What the audience will learn
Discover how to implement centralized and automated delivery policies.
Successfully assign and manage strategic tasks and responsibilities across multiple departments and monitor KPI achievements.
Feed customer requirements by defining tailored approaches and intervening on the fly when required.
14:20
Redeploying vehicles and recycling batteries at Kyburz Switzerland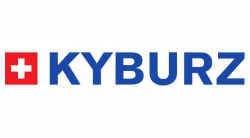 Martin Kyburz
CEO
Kyburz Switzerland AG
Switzerland
The trusted and efficient Kyburz DXP vehicles come back from their 7 years of postal service with batteries which are still very healthy. To reduce resource use and still provide customers with the reliable service which they depend on, Kyburz performs factory refurbishment of the vehicles and offers them back to market at competitive prices with full guarantees. Batteries that can no longer fulfil the requirements are into energy storage systems (ESS). The batteries which are no longer able to perform reliably in vehicle or as ESS are recycled in-house using an innovative process which reclaims 90% of their materials.
What the audience will learn
Battery Recycling
Circular Economy
Electric Light Duty Vehicles
Energy Storage Systems
14:40
La Poste decarbonizes its urban logistics with VUF Bikes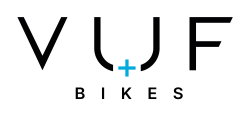 Marine Cessans
Head of Sales & After Sales
VUF Bikes
France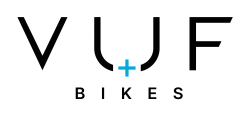 Jean-Louis Carrasco
Director of Urban Logistics
VUF Bikes
France
Through our workshop we will address the following questions: What are the challenges of urban logistics nowadays? Why did La Poste choose cargo bikes to make its deliveries in urban areas and what are its goals? How do VUF Bikes scooters respond to last mile delivery issues? Then we will answer the questions of the participants.
What the audience will learn
What are the challenges of urban logistics nowadays?
Why the French Post office chooses cargo bikes to make its deliveries in urban areas ?
What are La Poste goals?
How are VUF Bikes E-trikes differents ?
15:00
An Post – Successfully redesigning the last mile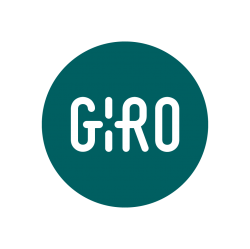 Peter De Santis
Expert Project Manager
GIRO
Canada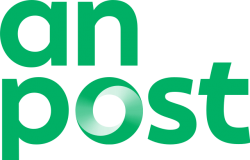 Laura Shields
Head of Planning
AnPost
Ireland
In November 2021, An Post launched a program to modernize their processes for planning routes with the GeoRoute software from GIRO. The main goals were to 1. Improve the efficiency of An Post's route designs 2. Enable An Post to react quickly to the changing business landscapes An agile project methodology, a focus on results, and close collaboration between An Post and GIRO were key drivers for the success of this program.
What the audience will learn
Laura Shields, Head of Planning - An Post, and Donna Barry, Project Manager, will be joining Bastian Schilling from GIRO to explain how they can now adapt more quickly to volume and product fluctuations
How AnPost was able to modernize its processes for planning routes and gain in efficiency
How an agile project methodology, a focus on results, and close collaboration can significantly accelerate new process implementation and drive program success
15:20
How AI and intelligent packaging are beneficial in the first- and last-mile journey

Allan Kaczmarek
Founder
SwipBox International A/S
Denmark

Benjamin Birkholm
Head of e-Commerce
BEAUTYCOS
Denmark
Delivering convenience for everyone through your parcel locker solution is essential to success. But what's the secret, and how does cutting-edge technology play a central role? In this talk SwipBox Founder, Allan Kaczmarek, will share some insights on how to operate a parcel locker network, and he will introduce you to their newest cutting-edge technology: SwipBox Circuit - an intelligent label packaging solution. Guest Speaker, Benjamin Birkholm from the Danish e-retailer BEAUTYCOS and Kaczmarek will explain how the intelligent label offers numerous benefits to e-retail including cost savings, consumer appeal, and long-term viability.
What the audience will learn
How AI is a crucial part of operating a successful locker network
Why intelligent packaging is beneficial for e-retailers, consumers and logistics providers
15:40
Delayering parcel and post delivery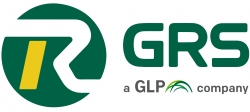 Hongming Chen
Global CEO
Global Robotics Services (GRS)
UK
Organizationally, parcel delivery business is a multi-level operation. In typical parcel companies, it is organized in four levels 1) national hubs 2) city hubs 3) district hubs 4) delivery van (delivery man). Pain points of the current model includes lack of scale which makes adoption of robotics / automation difficult in lower levels as well as challenges with repeated tasks of sorting, repeated tasks of quality assurance (QC), and slow delivery times. In this session we will explore how we can solve these challenges and ask the question if we are ready to make the change.
What the audience will learn
How leaders in the industry are transforming their business by delayering their parcel sorting operations
How mega facilities at the national and regional level are transforming the way the process works
What is needed in terms of robotics and automation to make this change
How flexibility, managing costs and scaleability are all crucial for the future
16:00
How communication in the final 50 feet ensures first-time-right delivery
Joes van Stralen
Business Development Manager
Zipp Labs
Netherlands
25-30% of parcels are not successfully delivered at consumers' doorsteps on the first attempt. Leading to dissatisfied customers, higher Last Mile costs and heavily impacts the customer journeys of E-commerce and Courier services. These issues all arise within the Final 50 Feet of Last Mile logistics, being the walkable distance between the Courier's van and the doorstep of the recipient. Many options such as delivery timeslots, track-and-trace and pickup points exist to counteract these problems, but none are sufficient in the eyes of the consumer. Consumers want to receive their deliveries at home or nearby and seek peace of mind regarding their parcels. The underlying problem of these failed deliveries is a lack of direct, on the spot communication between consumers and their couriers. Zipp Labs developed a solution for this that benefits consumers, E-commerce and couriers alike by ensuring First-Time-Right delivery at the consumer's doorstep.
What the audience will learn
What is the Final 50 Feet of Last Mile Logistics
What challenges do couriers face in the Final 50 Feet
How customer journeys across the chain are affected by inconsistent deliveries
How proper at the door communication between courier and consumer can lead to First-Time-Right delivery, positively impacting times per delivery, Last Mile costs and the environment
16:20
Middle-mile and last mile solutions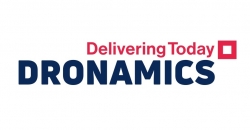 Tim Martin
Chief Revenue Officer
Dronamics
UK
62% of shoppers expect online orders to arrive in < 3 days; the majority of them within 24 hrs. The need for faster and cheaper deliveries, combined with the urgent need to decarbonize, is putting pressure on postal providers. Drone solutions aren't new - but very few address the middle-mile, where some of the key issues in fulfillment lie. Dronamics, the first cargo drone airline with a license to operate in Europe, has created an all-in-one solution for the middle-mile powered by our long-range cargo drone, a network of droneports and mobile control and cargo systems.
What the audience will learn
How the Dronamics middle-mile cargo drone solution can provide a competitive advantage to post and parcel service providers everywhere.
How to make use of our cargo drone solution which offers up to 80% time saving, 50% cost saving and up to 60% lower co2 emissions.
How you can work with us a cargo drone mobility provider, purchasing capacity on our flights, not the aicraft themselves.
Why Dronamics, with its first-movers market advantage, is the right solution for any postal service looking to innovate.
Who are we working with already.
Day 3: Thursday, October 26
Stage One - Hall 10

Software solutions
10:00 - 12:00
Moderator

Graeme Lee
Senior Partner
Sunflower Associates
UK
10:00
Official launch of SeeGALE solutions in Europe

Noriaki Yoshizawa
Executive Manager, Wireless Solutions Division
KYOCERA Communication Systems
Japan
Join UnaBiz & Kyocera Communication Systems for the official launch of SeeGALE - an Ultra Low-Cost never-before-seen asset management solution designed for parcel tracking empowered by Sigfox 0G technology. SeeGALE is a ground-breaking IoT solution that tracks your parcel automatically when you attach the film-shaped device to your parcel and ship it! Imagine a world with no reader required - Gain access to data such as; time of shipment, opening of parcels at arbitrary intervals for up to 5 years! Discover untapped markets and new use cases that add value for your customers with the SeeGALE solution!
What the audience will learn
SeeGALE is an ultra low-cost asset management solution designed for parcel tracking empowered by Sigfox 0G technology
SeeGALE allows you to track your parcel automatically, without a reader, and provides users with key data points for up to 5 years
Discover untapped markets and new use cases that add value for your customers with the SeeGALE solution
10:20
Smalox-additional safety for a package not stolen from the doorstep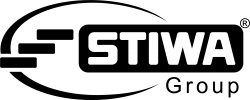 Stefan Gehmayr
Head of Sales & Marketing
Stiwa
Austria
With Smalox Stiwa Manufacturing has been developing a subtle, intelligent locking solution that does not need any battery or current. Innovative product solutions from the idea to serial production: this is what STIWA stands for. Coming from high-performance automation Stiwa has been industrializing products and bringing products from the idea to market maturity. At the Parcel & Postexpo Stiwa is presenting a subtle smart locking solution to the parcel market to avoid thefts at the doorstep without being dependent on any key or nor electricity.
What the audience will learn
parcel secured on the doorstep
no more lost keys
Environmentally friendly, as it does not need batteries at all
very light weight so that the mechanism used could even be used in drones
10:40
Safer logistics for our future - stopping illicit trade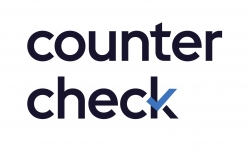 Phil Hamilton
CEO / Co-Founder
Countercheck
Germany
Counterfeit items make up 3 trillion USD which detracts over 500 Billion USD from our economy each year. Criminals can make 200% profit on drugs and 2000% on counterfeit. When a counterfeit is purchased, the proceeds go towards drugs, prostitution, terrorism, bombings, child labour, and human trafficking. As a community with influence, it's essential that we protect our society. With 99,9% accuracy of our machine learning technology, Countercheck is the global standard anti-counterfeiting software that allows logistics firms to partner with brands in order to protect the community without any impact on daily flows.
What the audience will learn
The impact that the illicit trade has on consumers
The behind the scenes of the counterfeit production
How to identify illicit parcels at the point of sortation
Insights into Countercheck's Anti-Counterfeit Software
Benefits of partnering with Countercheck
11:00
Blockchain: how to bring philately into the 21st century

Anja Derkits
Blockchain Product Manager
Variussystems Digital solution
Austria
Blockchain technology drives an important change for the Parcel and Post Industry. Many postal organizations made their first steps and utilized the complexity of the Blockchain successfully: from Crypto stamp to track &trace. There is an unlimited potential of the improvement of traceability, increase of the efficiency and minimization of errors and frauds. Variussystems - part of the UPU - is the company that helps bridging traditional postal services with the Blockchain and has a great success story of introducing the Blockchain for Post Industry by doing both printing and IT implementation of the NFT stamp around the globe.
What the audience will learn
Digitalization of Philately
Digitalizaton of Postal services
Blockchain stamp collectors as a new target group
11:20
Innovation and evolution of the self-service postal kiosk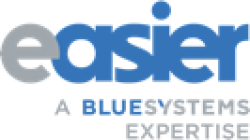 Peter Balfour
Business Development Manager
Easier
France
Easier have been supplying postal kiosks for the French post office for more than 20 years with nearly 10,000 kiosks supplied. Over this time the kiosk has changed and evolved through innovation by both Easier and La Poste. The presentation will look at what drove these changes, what has and has not worked and at innovation for the next generations of kiosks.
What the audience will learn
How Easier have developed their postal kiosks over the last 20 years
How Easier has met the requirement of its customers
What features have been added to each generation and why
What are the future customer requirements
The future of the self service postal kiosk
11:40
Voicebot to answer customer parcel questions at GLS and DPD

Thomas Van Durme
Managing Director
Orion Intelligence
Belgium
There is a direct relation between the number of parcels shipped and the number of customer service questions received. Even in 2023 telephony remains a channel of choice for many customers. We present real-life results of the AskOrion voicebot at GLS and DPD: - how is the parcel voicebot used? - what is the intelligence behind it? - how many questions are automatically handled at GLS and DPD? - what about languages? - how does this affect customer experience? We know the industry is under pressure: fast responses to customers (end-receivers) help to keep churn under control.
What the audience will learn
Usage of voicebot in the parcel industry
Actual results at GLS and DPD
Key differences between 'simple' voicebot platforms and sector based artificial intelligence
How to quickly improve customer experience