Products on Show
All-in-one management software
CourierManager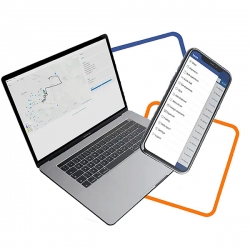 Managing a high volume of shipments per day is difficult and having to use multiple tools makes it even worse. CourierManager was developed to solve this problem – it is a powerful, user-friendly, all-in-one software solution to help businesses run smoothly.

From shipment, driver and vehicle management to invoicing, tracking deliveries, route optimization and capturing proof of delivery, CourierManager is a modern instrument that covers every delivery management need. In addition to its tools, the software provides powerful integrations including pre-made plug-ins for e-commerce, customer APIs, carrier/franchisor integrations and Excel import/export.

Due to its full feature set, it is used by a wide range of company types, from local to multinational courier companies, retailers doing their own last mile and logistics companies branching out into new business. CourierManager has more than 55 feature sets and has committed to developing and improving the software through constant updates such as the latest addition: an integrated, last-mile routing module. This module enables dispatchers to see and edit courier routes directly on a map.