Speaker Details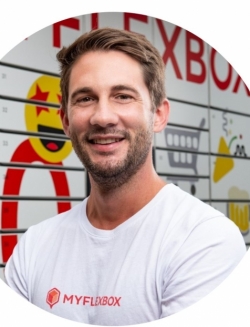 Jonathan Grothaus
Born in Munich, Jonathan has gained a wealth of experience in product development and entrepreneurship. He was the co-organizer of 'The Startup Europe Week' and in 2018, he co-founded Myflexbox. As head of product and strategy, Jonathan is responsible for product development as well as marketing and strategy.
---
Presentation
The challenges and advantages of developing an agnostic smart locker network
Through our journey, we not only faced many challenges in building an agnostic smart locker network, but also found many advantages making it worth doing. Challenges included delivering a customer journey for end users which works for various partners; developing a platform with various CEP and logistic integrations; coordinating various stakeholders; and selecting the right locations. Advantages of providing an agnostic platform included providing the highest customer convenience, giving a maximum of flexibility; more opportunities in the choice of locations and the aquisition of new partners; and creating the best smart city solution in this sector to help to create a sustainable future.