Speaker Details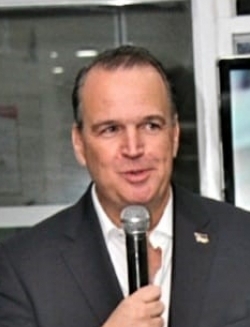 Thomas Roggendorf
Thomas is a recognized industry leader who has transformed Curaçao Post into a global logistics supplier. He has worked in the financial services, tourism and logistic industries and has a demonstrated history of strong entrepreneurship. He has professional skills in negotiation, business planning, operations management, coaching and team building.
---
Presentation
Digital transformation outside the postal sector generating new revenue streams
In 2018, Cpost International set a new horizon by adopting vision 2025 and a strategy based on rapid digital transformation of the post office. This resulted in the implementation of over 30 new applications, for example, self-service kiosks, warehouse systems, customs clearing systems, queuing systems, POS systems and all kinds of dashboards, to mention a few, all developed in-house. This was so successful that Cpost now actively sells these self-developed systems outside of the postal sector, for example, to the national telecom provider and a medical laboratory, thereby generating new streams of recurring income.