Speaker Details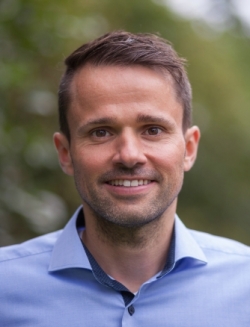 Hendrik Thamer
Dr.-Ing. Hendrik Thamer earned his PhD in Artificial Intelligence in Logistics Automation while serving as Head of Department for Robotics and Automation at the University of Bremen's BIBA – Bremer Institut für Produktion und Logistik GmbH, where he was in charge of an interdisciplinary and international development department. He has gained experience in the areas of project acquisition and management of applied research and development projects in various positions as a trained computer scientist and business economist. He was also in charge of the department's strategic direction at BIBA. 2017 he founded the awarded Start-up cellumation together with Claudio Uriarte.
---
Presentation
The key in the last mile is automated sorting.
We all know the problems of the last mile. Roads are bursting at the seams, more and more cities are closing their city centres to motorised traffic and the cost of petrol is rising inexorably. The solution seems to be microhubs. From there, cargo bikes take to the routes with their packages. That saves space and petrol. However, further handling is often cost-intensive, inefficient and done manually by humans. Automation technology can help here. We would like to use the example of our Microhub in Göttingen, Germany to show how the last mile can change cities economically, efficiently and sustainably.