Speaker Details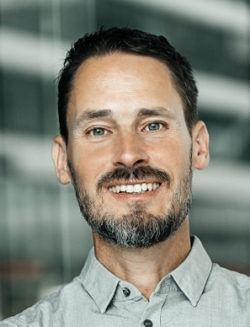 Edwin Zijderveld
As a Sustainability Consultant with Atos/EcoAct, Edwin supports clients developing and implementing their decarbonisation strategies. A focus is on the transformation towards a low-carbon company structure as well as dealing with remaining emissions in Carbon Offsetting programmes. Edwin has a wider expertise in the field of mobility and logistics, especially in carbon accounting methods and developing & implementing reduction measures. He has helped to develop several carbon-neutral shipping programmes. Before joining Atos/Ecoact, Edwin has also had multiple roles in Market Research agencies, specialising on CSR policies, consumer psychology and intercultural communication.
---
Presentation
How IT can drive sustainable postal services
IT has the potential to positively impact 15% of global greenhouse gas emissions (World Economic Forum, 2021), and will be critical to global achievement of the Paris agreement and UN sustainable development goals, where the postal industry and businesses across the supply chain are each responsible for significant contributions. Atos, a worldwide leader in sustainable IT, enables the postal industry to define and achieve sustainability goals with diverse technologies such as buildings management, supply chain management and IoT device management, in combination with world leading consulting and nature-based solutions. This presentation will illustrate the many areas where IT can drive progress.