Speaker Details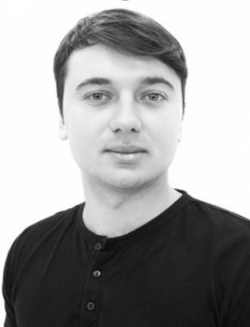 Roman Melnychuk
Roman started his career at Modern Expo in 2014 as a product development manager of checkout counters. In 2019 he changed direction and now he is a product marketing manager responsible for the solutions for last-mile delivery, including parcel lockers. Modern Expo have partnerships with big players in Ukraine, the Balkans, and Poland. All these projects have been developed with Roman's direct involvement. As a product marketing manager, Roman's main goal is to know all trends and "pains" on the market to be able to propose the best possible solution for clients.
---
Presentation
Complex delivery Ecosystem
The presentation will begin with a general vision of trends in last-mile delivery and e-commerce. The first product covered will talk about parcel lockers. There will be the main proof of why parcel lockers are in demand and what problems they solve. The proofs will be divided both for B2B and B2C clients. There will be information about the company's product portfolio and their latest innovations and their software. Market segments (logistics, retail, e-com, etc) will also be covered. Last-mile delivery is not only about parcel lockers, the presentation will give a vision of what the company thinks will be an alternative for parcel lockers tomorrow or even today. The main goal of this presentation is to show the audience, that Modern Expo proposes the complex solution, not only for hardware but also for software.