Speaker Details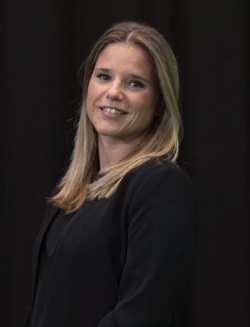 Maria Rebelo
Maria Rebelo has a degree in Environmental Engineering from the NOVA School of Science and Technology University (FCT NOVA) in Portugal and is postgraduated in Sustainability Management (ISEG) and in Business Management (ISCTE). She is passionate about the ocean and has more than 15 years experience in sustainability reporting and in environmental and social project management. She is current the Head of Sustainability at CTT – Correios de Portugal.
---
Presentation
Sustainability path at CTT
Changes in the sector, namely through digitalization and changing consumer habits and expectations, have created opportunities that CTT is prepared to grab, given the deep transformation that it has been implementing. Today we have increasingly demanding and informed consumers, who look at sustainability as a key factor when making decisions. Sustainability issues are an extremely important matter for the CTT, and the essential elements of the company's strategy include a strong decarbonization path, with a strong investment in the alternative fleet, and the ambition to soon be using exclusively recycled or recyclable packaging, promoting responsible consumption. Strengthening employee engagement in social programs that lead to a positive impact on local communities is also key. There are still great challenges ahead, but it is in each of our hands, individually and collectively, to contribute to the creation of a legacy for future generations.