Speaker Details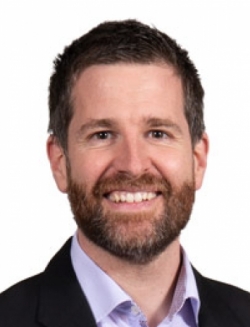 Bertrand Späth
Bertrand Späth is the co-founder of Kizy Tracking and responsible for business development for the Spectos Group. He has more than 15 years of experience in IoT and tracking solutions from Swisscom, TomTom Telematics, and Kizy Tracking. Founded in 2014 in Switzerland, Kizy Tracking SA became part of the Spectos Group in November 2018, but continues to operate under its own brand. Kizy provides scalable and affordable tracking systems to companies in the logistics and supply chain industry. Spectos provides quality measurement tools and services for postal operators, including EN certified transit time measurement, RFID solutions and survey services.
---
Presentation
Transitioning effectively to passive RFID for quality of service monitoring
Postal operators using active RFID technology for quality of service monitoring face a major challenge in the coming years: the discontinuation of active RFID transponders necessitates the development of new reading infrastructures and changes to quality measurement processes. This transition involves considerable risks and costs. How can the shift from active to passive reading solutions be accomplished efficiently and cost-effectively? What solutions are available to ensure seamless service quality monitoring during the transition phase? Based on actual implementations, the session will present how a hybrid approach will enable an effective transition without compromising postal quality measurements.