Speaker Details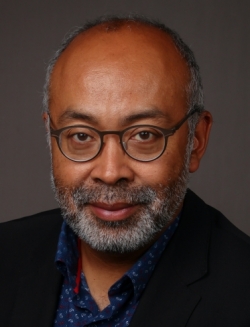 Setra Rakotomavo
Setra has had more than 20 years of experience in IT, R&D and Innovation. Currently, he works as Head of IT Strategy and Prospective at La Poste France, in the parcel and mail business. For the last 15 years, he has focused on IT for Postal Supply Chain, looking for how to use new tech for postal benefits. So far, he has initiated numerous postal projects, digital twins, blockchain and AI projects at La Poste. Finding the right balance between technology disruptions and customer needs he tries to help the postal operator evolve seamlessly, sustainably and enthusiastically.
---
Presentation
APP SIMBA project - simplify mechanism via blockchain applications
For more than 1 year, La Poste has been developing an I.T tool based on the Blockchain technology to simplify the customs procedures, to strengthen the whole supply chain and to provide a full end-to-end track and trace system. This tool, called SIMBA (Simplify Importation Mechanisms via Blockchain Application), aims at providing to postal operators and to customs authorities a dedicated tool to manage and to handle complex customs situations for imported and exported goods.