Speaker Details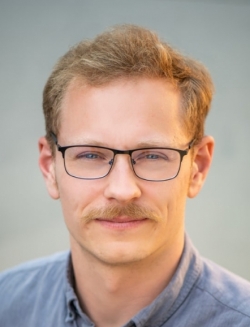 Jeff Mahler
Jeff Mahler is a Co-founder and the Chief Technology Officer for Ambi Robotics. Jeff is responsible for guiding the vision and execution of the company's advanced operating system, AmbiOS, to power highly-dexterous robotic systems in commercial production. Jeff obtained his Ph.D. from UC Berkeley as a member of the AUTOLAB and Berkeley Artificial Intelligence Research Lab. His research papers have been nominated for numerous awards including Best Manipulation Paper (ICRA 2016) and Best Human-Robot Interaction Paper (ICRA 2016) His open source code, training datasets, and neural network weights receive hundreds of downloads per month. Along with Prof. Ruzena Bajcsy, he helped start EE 106B, the UC Berkeley course on mathematical models for robot manipulation.
---
Presentation
How robots are unlocking big data in the warehouse
AI-powered robots reveal a wealth of shipping and sorting data that can enable better efficiency. By necessity, robots collect data on every parcel they sort including metrics, timing, data, images, videos, sensor readings, and more. Robots will not only bring modern data architectures to the warehouse, they will drive the innovation of new distributed systems that support hundreds of millions of robotic systems across the globe.