Speaker Details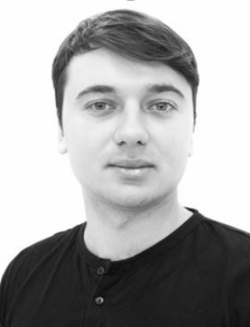 Roman Melnychuk
Roman is responsible for last-mile delivery solutions. He has been working in this direction for three years. In search of improving the supply chain, the company has developed a solutions system that makes delivery more personalized, convenient, and faster. Delivery becomes greener and faster. Modern expo's answer to this global trend is a complex parcel locker ecosystem. Creation of a product portfolio, removing out-of-date solutions, and developing features that the market needs – this is Roman's scope of work and highest priority. The company covers all segments of the market and can satisfy even the most demanding customers.
---
Presentation
Additional value to the parcel lockers
Everything starts with finding the location. Its a critical factor in the efficiency of the network. Parcel lockers should be placed in easily accessible and convenient locations. Choose the right locker type, that best fits the needs of the target audience, taking into consideration the size and weight of packages, and the need for temperature-controlled lockers. Don't forget about security. The parcel lockers should be secure to prevent theft and damage to packages. Moreover, the parcel lockers should have adequate capacity to accommodate a reasonable number of packages. Collaboration with retailers, logistics companies, and property owners to increase collaboration with retailers, logistics companies, and property owners is bringing the efficiency of the last mile to a fundamentally new level.