Speaker Details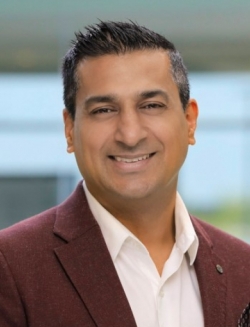 Shash Anand
As SVP of Product Strategy at SOTI, Shash Anand oversees the company's evolution from a single product centered around Mobile Device Management (MDM) to an integrated platform that solves many of the challenges around enterprise mobility and IoT management. At SOTI, Shash has worked across both technical and operational teams. He has diverse experience across the organization, including Professional Services & Support, Product Management, Product Marketing, Business Development & Sales, and Strategic Alliances.
---
Presentation
Device downtime: the biggest problem facing post & parcel companies
Bad weather and heavy traffic may slow down post and parcel (P&P) deliveries, but device downtime can bring them to a halt. This is confirmed by a SOTI study which found that 98% of P&P IT managers deal with issues that delay shipments in a normal week and that P&P employees in Australia lose 15 working hours per month because of downtime. In today's competitive P&P landscape, those who can deliver on time, every time, win the loyalties and dollars of customers. Learn just how damaging device downtime is to the P&P industry and how SOTI can help minimize it.