Speaker Interviews
Speaker interview: Michael Strohäcker, founder and managing director, Pakadoo, Germany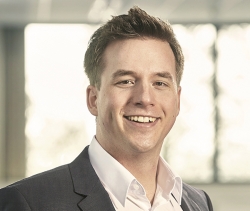 Michael Strohäcker, founder and managing director, Pakadoo, Germany, will discuss how to simplify the handling of business parcels

What is your presentation about?
Even in the digital age, the process of receiving and distributing business parcels in a company can be time-consuming and non-transparent. The current processes do not reflect the new requirements caused, for example, by shared-desk concepts. I will give insights on how our solution works and also how we developed it.

What do companies need to do to improve the current situation?
In my opinion, digitization has not yet fully arrived in mailing rooms in companies. There are some good solutions in the market that help solve the issue, but the vast majority of them are really complex systems with many features. They tend to have an overkill of features or be expensive.

Describe the typical process for receiving and distributing business parcels in a company.
With many companies, the process of receiving and distributing business parcels is still done manually. The individual tracking numbers of incoming parcels are either put into an Excel file or written on a piece of paper. The knowledge of where the recipient of a parcel is located in the building, or even to what business unit somebody belongs, is known only by people working in the mailroom. There are hardly any standardized processes in place.




Why is hot-desking an issue?
The trend is clear: working space is getting more flexible; solutions like working from home or part-time work are on the rise. Therefore, the number of desk-sharing jobs continues to grow – especially in white-collar businesses.

How can the current situation be improved?
To us, transparency, traceability and flexibility are crucial, and our software is built along these lines. Affordable, flexible solutions that are easy to use will flourish.




Has the handling of business parcels improved?
We see that through our software, the time needed for handling business parcels is now about one-third of what it used to be. This helps mailrooms to cope with the increasing flood of business parcels and to reach their KPIs.