Speaker Details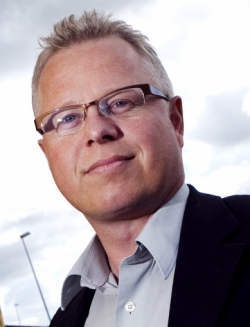 Egil Moller Nielsen
Egil Moller Nielsen brings years of global experience in executive roles within corporate strategy, end-2-end supply chain and turnaround for leading consumer product, retail and eCommerce businesses. He is Head of Green by PostNord and Business Development at PostNord Group. He built PenguinPickUp.com from ground up to be a global award winning, innovative last mile ambient and active cold chain network in Canada. They build many co-branded locations with Walmart and partnerships with IKEA, FeDex, DHL, UPS, Canada Post, Dollarama and many more. Prior to PenguinPickUp, he has served in executive roles around the world at Mattel-Mega Brands, Bodum Coffee & Tea, LEGO Group, ECCO Shoes and DHL. During his seven years at LEGO Group he was head of Global Distribution & Logistics, member of the corporate leadership team and one of key contributors to the successful turnaround and growth of LEGO Company – his turnaround of logistics was so successful it is taught at leading universities around the world. Egil Moller Nielsen holds a MBA in Operations Management from Leicester University, BBA from Aarhus University and graduate executive programs at Stanford University and Harvard Business School.
---
Presentation
From green strategy to roadmap to execution
PostNord has set very ambitious climate targets being fossil free by 2030. During this presentation you will understand how they were set, the roadmap to achieve introducing various technologies and how PostNord is organized around this transformation.