Speaker Details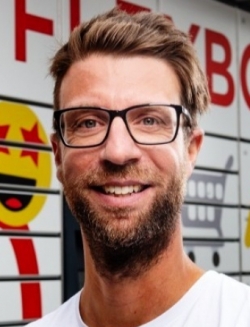 Alexander Wolf
Alexander started his career in the field of global operations in Red Bull's headquarters in Austria. After successfully completing a graduate program he worked as a logistics coordinator managing the logistics services for Red Bull online shops. Afterward, he focused on e-commerce logistics, working as logistics project and process manager for the largest e-commerce company in Austria, the Unito group. Now he is even more specialized, supporting the build-up of the largest open agnostic smart locker network in Austria as an e-commerce and logistics expert for Myflexbox.
---
Presentation
How the megatrend in smart lockers is shaping the e-commerce industry
By comparing selected markets in Europe, the megatrend of smart lockers will be highlighted. In Poland, for example, a merchant is investing in its own smart lockers although there is a very high density of lockers there already. In the Czech Republic, a big e-commerce merchant and parcel provider are combining their smart locker networks in order to provide their last-mile services to other clients. In Sweden, a local company has overtaken the national post regarding the size of its smart locker network, while in Austria, consumers are demanding alternative delivery scenarios. All this can be achieved by an agnostic approach and standardized interfaces.