Speaker Details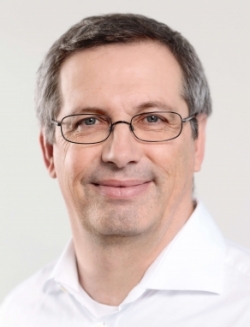 Robert Zores
Dr. Robert Zores is CTO of REWE Digital GmbH in Cologne, founded in 2014. As a physician, mathematician and computer scientist, he has years of experience in developing new technologies, especially in the IT-field. After the end of his career in the field of aeronautics and space in the 90s, he took over the responsibility as architect and CTO in several IT companies. He was responsible for the development of parts of JAVA script at Sun Microsystems which he implemented later in several Hosting Companies in the field of e-commerce.
---
Presentation
New approaches in food delivery
Over the last 8 years REWE Digital has developed a food delivery service in Germany. Being Market Leader in that field means to reinvent the service to the customer needs again and again. New technologies play a vital role in that field. Optimizing basket sizes and delivery times as well as different temperature zones are major challenges. Also time to delivery even within minutes, at least under 1 hour, is key to some customers. The presentation will show some new ideas and first solutions.