Speaker Details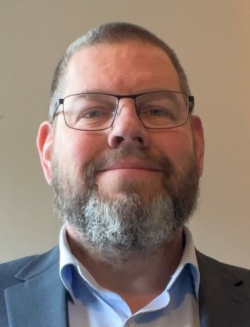 Björn Heijbel
Björn is head of Country IT Sweden and the newly formed agile ITPMO within PostNord Group IT, Björn is responsible for all IT deliveries to PostNord Sweden as well as managing the development portfolio for PN Group. Member of both the IT Leadership Team and the PN Sweden Management Team. Björn has a Masters degree in Mechanical Engineering, Industrial Economics from the Royal Institute of Science and Technology (KTH). With 30+ years experience within logistics at UPS and G4S before joining PostNord in 2011. Across the companies Björn has taken various roles within IT, operations and Industrial Engineering, always moving in the borderland between IT and business. Working with and building teams covering various technologies, processes and geographies.
---
Presentation
How PostNord uses enterprise mobility to be the leader in operational excellence
For Post & Parcel (P&P) companies, deliveries must be on time, every time. This contrasts a SOTI study that says 98% of IT managers in P&P deal with issues that delay shipments every week. During COVID-19, PostNord had to deliver more items to more locations and more customers. PostNord already delivered 1.2 billion letters and 226 million parcels annually across a combined 490,996 square kilometers . How could they keep up? Learn how SOTI helped PostNord customize their mobility infrastructure and why over 4,000 P&P organizations trust SOTI to help ensure no deliveries are late or lost.