Speaker Details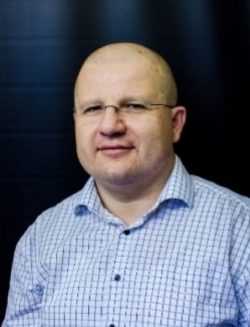 Tadej Visinski
Tadej is an experienced serial entrepreneur focusing on software development from the early days of the internet, who has helped numerous companies on the path to digital transformation. Tadej was a co-founder of Direct4.me in 2018, the idea being to solve the most important problem of e-commerce - last-mile delivery, which needs to be same comfortable and convenient as online shopping. The company is successfully developing a delivery infrastructure ecosystem stretching from public locations of parcel lockers to home delivery, implementing solutions worldwide. Unattended delivery is only the basis for new services and new revenues in last-mile delivery.
---
Presentation
Are parcel lockers the ultimate unattended delivery solution?
Growing parcel volumes due to e-commerce boom over past decade has set the demand for las-mile delivery companies higher and higher. Traditional delivery methods including parcel shops simply do not work anymore. Each courier must be more efficient, but not on the account of extent workload. Parcel lockers seemed ideal, but solutions available in the market differ much. What are the requirements when selecting the parcel locker solution not only for today, but also for tomorrow? Is ability to set-up high density network enough? How about temperature-controlled lockers, home-private parcel boxes, payment solutions, other services...?