Speaker Details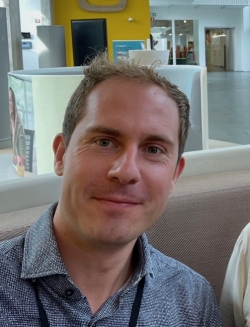 Thomas Van Durme
Thomas Van Durme is a computer science engineer specialised in artificial intelligence, with a history in aerospace, entrepreneur and co-founder of Orion Intelligence. Having its start in 2011, Orion Intelligence focusses on automating customer service through the use of artificial intelligence. Orion applies a novice approach through the creation of pre-trained AI's that understand customer service questions for various industries. Based on millions of interactions with customer service, Orion has an out-of-the-box solution to understand end-consumers' questions in the parcel and post business.
---
Presentation
Voicebot to answer customer parcel questions at GLS and DPD
There is a direct relation between the number of parcels shipped and the number of customer service questions received. Even in 2023 telephony remains a channel of choice for many customers. We present real-life results of the AskOrion voicebot at GLS and DPD: - how is the parcel voicebot used? - what is the intelligence behind it? - how many questions are automatically handled at GLS and DPD? - what about languages? - how does this affect customer experience? We know the industry is under pressure: fast responses to customers (end-receivers) help to keep churn under control.