Speaker Details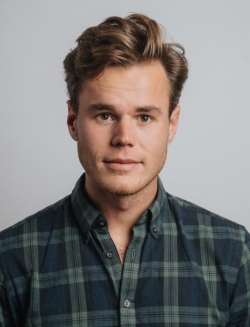 Nicholas Marquardt
Nicholas is a global commercial strategy manager at Zoomo, where he is taking the Bike-as-a-Service model we developed and scaled in the hot food and rapid grocery delivery spaces and applying it to new segments. Most importantly is the parcel space, where changes in our cities and fulfilments models are making Light Electric Vehicles more relevant than ever. He honed his knowledge of the Advanced Transportation space at Zoomo and through previous positions at electric vehicle startup Arrival and sustainability-focused investment bank Greentech Capital.
---
Presentation
The potential for light electric vehicles for last mile delivery
Light electric vehicles' share of last mile delivery fleets is growing rapidly. As e-commerce continues to grow, delivery is increasingly on-demand, and anti-car legislation rolls out across more and more cities, parcel delivery players are exploring how this new form factor can replace delivery vans in the last mile.Yet with such a nascent vehicle type, there will always be teething problems as well as structural issues which need to be solved before we see mass adoption.In this presentation, Zoomo shares its view on how parcel delivery players can not only adopt this new form factor but lead the charge.