Speaker Details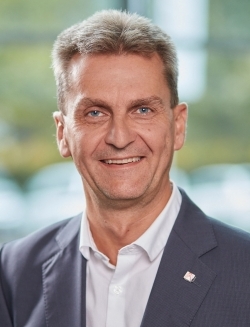 Robert Zehetner
Robert Zehetner is the Vice President of Logistics Automation at KEBA Handover Automation GmbH, responsible for the company's parcel locker business. With over 15 years of experience, Robert brings a wealth of knowledge and insight of the out of home – OOH delivery business. Robert is committed to delivering the best parcel locker solutions in the market for logistics companies and retailers.
---
Presentation
Maximum flexibility for your logistics solution
KEBA's parcel locker solution stands for highly flexible and customizable, with a wide range of box sizes and configurations available to meet customers' specific needs. The lockers can be operated through an app or a touchscreen display and require no time-consuming site preparation, making them quick and easy to install and allowing for easy relocation. KEBA also offers customizable software tools and related services for effective management of the parcel locker network, including real-time tracking and reporting for complete transparency throughout the delivery process.