Speaker Details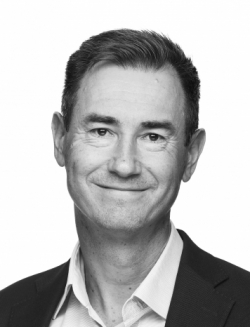 Claes Egerstad
Claes Egerstad. International sales manager at Handheld. With over 8 years at Handheld and 25+ years within the IT/Telecom industry, Claes continues to exceed customers' expectations in his commitment to always provide the best possible solution for each customer's needs. Claes is passionate about smart and efficient solutions like the SP500X ScanPrinter and is looking forward to showing you its unique features in this live product demonstration.
---
Presentation
Revolutionizing logistics efficiency - SP500X ScanPrinter product presentation
During this presentation, you will learn a better way to identify, sort and label large volumes of parcels, replacing time-consuming processes while cutting costs. Handheld's SP500X ScanPrinter represents an evolutionary leap in parcel handling. Developed by Handheld in partnership with the world's leading package shipping and logistics company, the unique SP500X is the only product in its category: an all-in-one, wearable scan-and-print device. With the SP500X ScanPrinter workers can scan, print instructions and sort more than 1,250 parcels per hour. The performance of SP500X exceeds all equivalent solutions and will increase your operational efficiency. Not convinced? Join our live demonstration!