Speaker Details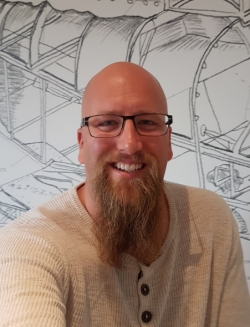 Arild Brudeli
Introducing Arild Brudeli who has the position as Head of Innovation at Paxster and have been part of the team from the beginning. With a foundation in mechatronic engineering, he fuses his love for vehicles and technology to redefine postal delivery. He has been working close to companies to find better ways to solve the last mile delivery in more efficient ways. He is an electric vehicle evangelist and is paving the way for a sustainable future by being part of autonomous vehicle development.
---
Presentation
Where is last-mile delivery heading? Navigating tomorrow's opportunities
Join Arild Brudeli, Head of Innovation at Paxster AS, who will be sharing insightful thoughts and posing intriguing questions about the future of last mile delivery. He'll dive into the dynamic world of logistics, exploring the untapped opportunities that lie ahead. Prepare to be engaged as he challenges conventional thinking and invites us to ponder the potential innovations that can shape how we send, receive, and experience the final leg of deliveries. Let's navigate the landscape of tomorrow, uncovering the key to unlocking boundless possibilities in last mile delivery.