Speaker Details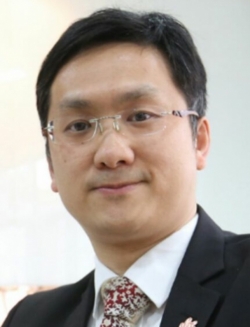 Shunri Guo
Guo Shunri, Group CEO of WallTech, is a successful entrepreneur boasting 5 global patents. has more than 20 years of experience in distributed, large-scale professional software development, big data applications, and cross-border e-commerce logistics. Guo has about 10 years experiences at Microsoft since August 2000, involved product and service include Microsoft Office Suite, Office Server, MSN and Microsoft Commerce Platform. With his outstanding work performance, he swiftly rose to senior management and became the key founder of Microsoft's Research & Development Centre in China. In 2018, Guo introduced blockchain technology to cross-border parcel service and co-founded Global Parcel Network Ltd in Singapore, making it the world's first global delivery network built on blockchain technology. In 2019, Guo was invited to join the WallTech Group, a leading software vendor in China for cloud-based global logistics solutions, to help reshape the Global Logistics Software and Service by Cloud.
---
Presentation
Development and trend of cross-border e-commerce logistics in China
In the dynamic realm of global trade, the proportion of cross-border e-commerce trade within the total share of cross-border trade is expanding year by year. In order to promptly meet the logistics demands of cross-border trade, China's cross-border e-commerce logistics have flourished through better infrastructure, regulations, and technology. This evolution aligns with trends such as trade integration, localization of cross-border services, sustainability of services, and data security. China's innovative approach on cross-border e-commerce logistics shapes efficient global trade and exceptional customer experience.