Speaker Details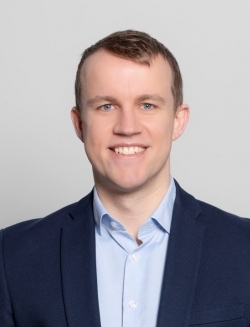 Arti Kütt
Arti Kütt is the CEO of the Estonian technology company Cleveron. Cleveron has revolutionized last-mile click-and-collect through innovative robotic parcel solutions. Cleveron was the first company in a world to establish a parcel locker network in 2008. With a mission to make e-commerce parcel handover as seamless as possible, Cleveron has created automated parcel robots and APMs that eliminate manual and time-consuming tasks, freeing up valuable time for people. Seamless last-mile solutions help companies to stay one step ahead of their competitors.
---
Presentation
Delivering the future: Cleveron's last-mile solutions for enhanced customer experience
Cleveron's mission is to create a seamless and efficient parcel handover process, giving people the precious gift of time. In a world where short-term fixes no longer suffice, we are on a mission to provide sustainable, long-term solutions to address the ever-evolving challenges of the industry while enhancing the customer experience. Join us in shaping a transformative journey towards enhanced customer satisfaction and a sustainable tomorrow. Together, we pave the way for a brighter future in the world of e-commerce and beyond.