Speaker Details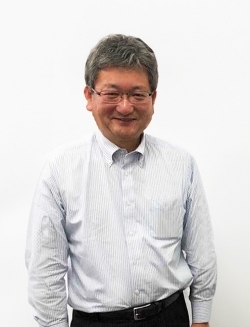 Noriaki Yoshizawa
Mr Noriaki Yoshizawa has two decades of experience in the telecommunications industry across Japan, U.K., Germany, USA, Canada, China, Hong Kong, and France. He ascended to the position of Vice President and Country Manager throughout his career, and spent over 5 years in the IoT business arena, specializing in Low Power Wide Area technologies, specifically the Sigfox 0G technology.
---
Presentation
Official launch of SeeGALE solutions in Europe
Join UnaBiz & Kyocera Communication Systems for the official launch of SeeGALE - an Ultra Low-Cost never-before-seen asset management solution designed for parcel tracking empowered by Sigfox 0G technology. SeeGALE is a ground-breaking IoT solution that tracks your parcel automatically when you attach the film-shaped device to your parcel and ship it! Imagine a world with no reader required - Gain access to data such as; time of shipment, opening of parcels at arbitrary intervals for up to 5 years! Discover untapped markets and new use cases that add value for your customers with the SeeGALE solution!