Speaker Details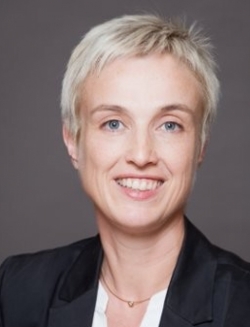 Valérie Knockaert
Valérie is an International Business Developer with more than 20 years experience, BtoB and BtoC. With a focus on value creation in industry and services, both in small, medium-sized companies as well as global groups background. Industial sectors include: metalwork and cosmetics. Services include: insurance, pure player, French Foreign Trade Advisor (French association for international business development). Languages spoken: English, French, Dutch and Spanish.
---
Presentation
Solystic robotic induction - accelerate logistics automation - overview and application
Solystic Robotic Induction is based on the integration of upstream segregation system, off-the-shelf pick&place robot, completed by specific gripper and Solystic 'vision' (image processing) and control system. This solution is designed to be used on any induction line of the legacy Sorters to fit with the variability of the sorters lay-out, as an add–on independent of the systems control of the machines on which it is integrated.